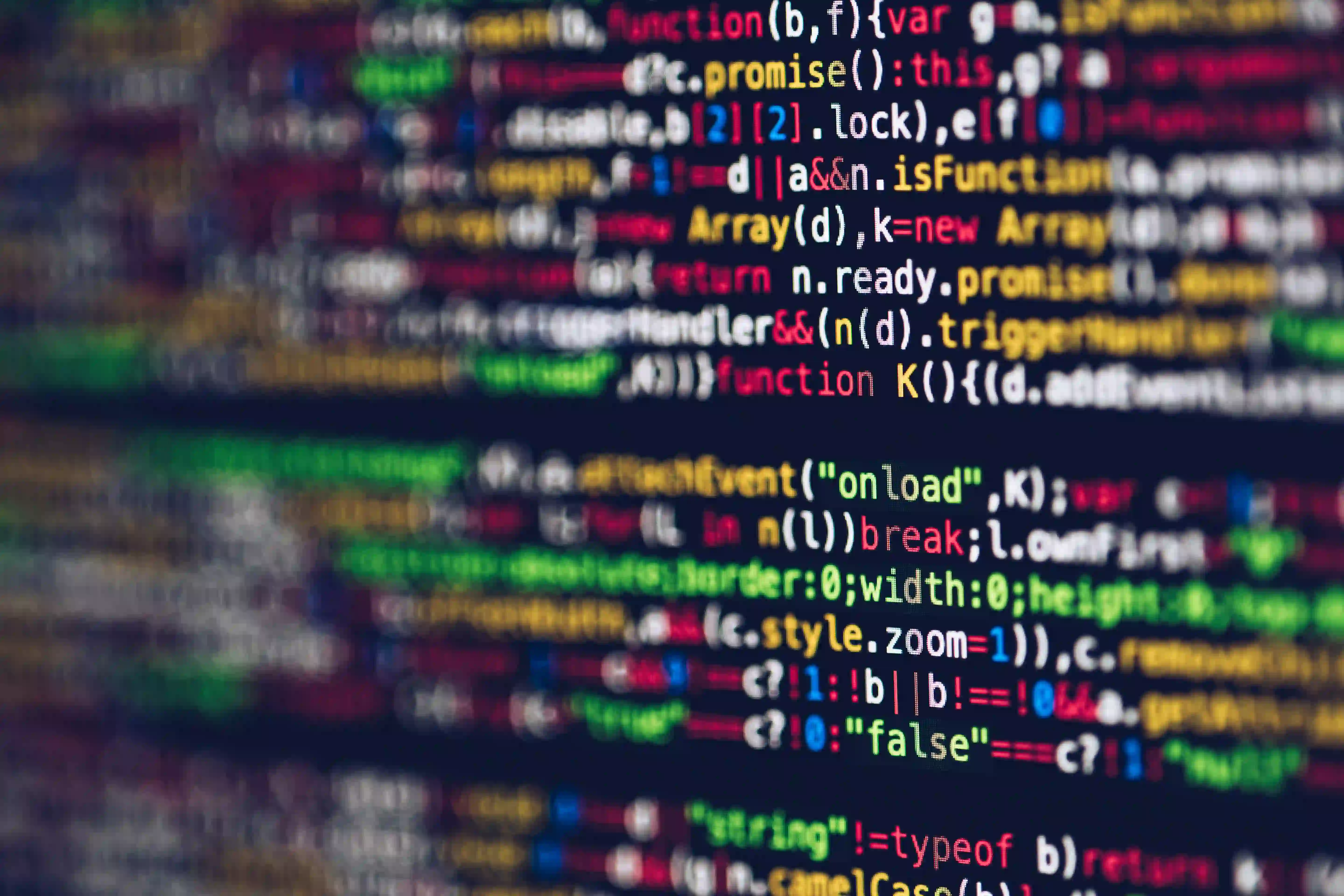 Understanding and Managing RSS Feeds for Podcasts: A Comprehensive Guide
Published: 10.05.2023 | Podcasting RSS Feeds Digital Distribution Content Management 
Introduction to RSS Feeds and Podcasting
Understanding the mechanism behind podcast distribution is crucial for any podcaster, and at the heart of this process lies the RSS feed. An RSS (Really Simple Syndication) feed for a podcast is a fundamental technology that allows podcasts to be easily distributed and accessed across various platforms and devices. This article will delve into the essentials of what an RSS feed is, particularly for podcasts, and why it's a critical component in the podcasting world.
Understanding the Basics of RSS Feeds for Podcasts
The concept of an RSS feed might seem technical, but it's quite straightforward, especially in the context of podcasting:
Definition of an RSS Feed: An RSS feed for a podcast is a standard XML file that contains information about your podcast and its episodes. This file is what podcast directories and players read to display your podcast to listeners.
How It Works: The RSS feed updates automatically every time you publish a new episode, ensuring that your listeners have the latest content. It includes details like the episode title, description, publishing date, and the audio file's URL.
Distribution: When you submit this RSS feed URL to podcast platforms (like Apple Podcasts, Spotify, or Google Podcasts), your podcast becomes accessible to a wide audience. The platforms continuously check your feed for new episodes to update their listings.
Understanding the RSS feed is pivotal for anyone asking, 'what is a podcast RSS feed?' It's the backbone of podcast distribution, making your content accessible to listeners worldwide.
The Importance of RSS Feeds in Podcasting
RSS feeds play a vital role in podcasting, and their importance cannot be understated:
Essential for Distribution: The primary role of an RSS feed in podcasting is to distribute your content. Without an RSS feed, it would be challenging to share your podcast across multiple platforms.
Enables Automation: Once set up, the RSS feed automates the distribution process. New episodes are instantly available on all subscribed platforms as soon as they are published.
Control Over Content: With an RSS feed for your podcast, you maintain control over your content. You can update, modify, or delete episode information and it will reflect across all platforms.
Reach and Accessibility: An RSS feed maximizes your podcast's reach, making it accessible to anyone, anywhere, on any device that supports podcast consumption.
Analytics and Tracking: Many podcast hosting services offer analytics based on your RSS feed, providing insights into your audience, episode popularity, and other valuable metrics.
In summary, understanding 'what is an RSS feed podcast' is essential for successful podcasting. It's the tool that amplifies your reach, simplifies distribution, and offers valuable insights into your audience's behavior.
Creating Your Podcast RSS Feed
Creating an RSS feed for your podcast is a crucial step in making your content accessible to a wider audience. Here's a comprehensive guide on how to create an RSS feed for a podcast:
Choose a Podcast Hosting Platform
Select a Host: Choose a podcast hosting provider that suits your needs. Popular options include Libsyn, Podbean, and Anchor.
Why a Host is Important: A hosting platform not only stores your audio files but also helps in generating and managing your podcast's RSS feed.
Setting Up Your Podcast
Create an Account: Sign up and create your podcast profile on the hosting platform.
Podcast Details: Fill in your podcast details like title, description, category, and artwork, which will be included in your RSS feed.
Uploading Episodes
Episode Upload: Upload your podcast episodes to the hosting platform.
Metadata: For each episode, provide the title, description, and other relevant metadata. This information will be reflected in your RSS feed.
Generating the RSS Feed
Automatic Generation: Most hosting platforms will automatically generate an RSS feed for your podcast.
Feed URL: Once your feed is generated, you'll receive a URL. This URL is what you'll submit to podcast directories.
Tips for RSS Feed Creation
Consistency: Ensure all information is consistent and up-to-date across episodes.
Quality Check: Regularly check your feed for errors or issues that might prevent it from updating properly.
Optimizing Your Podcast RSS Feed
Optimizing your RSS feed is essential for maximizing its effectiveness and reach:
Essential Elements of a Podcast RSS Feed
Clear Titles: Use clear and descriptive titles for both your podcast and episodes.
Accurate Descriptions: Provide accurate and compelling descriptions with relevant keywords for SEO.
Quality Artwork: Include high-quality artwork in your RSS feed, as this is often the first thing listeners see.
Improving Discoverability
Keywords: Incorporate relevant keywords in your podcast and episode descriptions to improve searchability.
Regular Updates: Keep your podcast feed updated with regular episode releases to maintain listener engagement.
Technical Aspects
Validating Your Feed: Use tools like Cast Feed Validator to ensure your RSS feed is correctly formatted and free of errors.
Feed Burner Services: Consider using services like FeedBurner for additional feed management options and analytics.
Common Issues and Troubleshooting RSS Feeds
Dealing with issues in your podcast's RSS feed is a part of managing it. Here are some common problems and their solutions:
Feed Not Updating
Check for Errors: Ensure there are no errors in your latest episode upload that could be preventing the feed from updating.
Hosting Platform Issues: Sometimes the issue might be on the hosting platform's end. Check their status page or contact support.
Inconsistent Episode Display
Metadata Accuracy: Make sure all your episodes have consistent and correct metadata.
Check on Multiple Platforms: Verify if the issue is with a specific directory or across all platforms where your podcast is available.
Broken Feed URL
Verify URL: Double-check the RSS feed URL you've submitted to directories. It should match the one provided by your hosting platform.
Redirection Issues: If you've changed hosting platforms or feed URLs, ensure proper redirection is in place.
General Troubleshooting Tips
Regular Monitoring: Regularly monitor your RSS feed to catch and address issues early.
Stay Informed: Keep up-to-date with best practices and updates in RSS feed technology and podcast hosting platforms.
RSS Feed Submission to Podcast Platforms
Submitting your podcast's RSS feed to directories is how you share your content with the world. Here's how to go about it:
Major Podcast Directories
Apple Podcasts: One of the largest and most influential podcast directories.
Spotify: A rapidly growing platform for podcast listeners.
Submission Process
Prepare Your Feed: Ensure your RSS feed is fully set up with all necessary information.
Create Accounts: For each directory, create an account or log in.
Submit Your Feed: Find the option to submit a new podcast and enter your RSS feed URL.
Follow Specific Guidelines: Each platform may have its guidelines. Adhere to these for a smooth approval process.
After Submission
Monitor Approval: It may take a few days for your podcast to be approved and appear in directories.
Announce Your Launch: Once approved, promote your podcast's availability on these platforms to your audience.
Monitoring and Updating Your Podcast RSS Feed
Regularly monitoring and updating your RSS feed is crucial for maintaining the health and relevance of your podcast. Here's how to manage your podcast's RSS feed effectively:
Importance of Regular Monitoring
Detect Issues Early: Regularly check your RSS feed for any technical issues or errors that might affect distribution.
Platform Requirements: Stay informed about changes in platform policies or requirements to ensure your feed remains compliant.
Updating Your RSS Feed
Adding New Episodes: Each time you publish a new episode, ensure it's correctly reflected in your RSS feed.
Metadata Updates: Keep your podcast's metadata, like descriptions and artwork, up to date in your RSS feed.
Managing Feed Changes
Hosting Changes: If you switch hosting providers, ensure a smooth transition of your RSS feed to avoid disruptions in service.
URL Redirection: In case of a feed URL change, set up proper redirection from the old feed to the new one to retain your subscribers.
Utilizing Analytics
Tracking Performance: Use analytics tools provided by your hosting platform to track the performance and reach of your podcast episodes.
Insights for Improvement: Analyze listener trends and behaviors to make informed decisions about future content and marketing strategies.
Advanced RSS Feed Features for Podcasters
Exploring advanced features of RSS feeds can enhance the podcasting experience for both creators and listeners:
Customization Options
Custom Tags: Use custom tags in your RSS feed to provide additional information about your podcast or episodes.
Content Categorization: Implement categories in your feed to help listeners find specific types of content more easily.
Interactive Elements
Chapter Marks: Add chapter marks to allow listeners to navigate to different sections of an episode easily.
Enhanced Show Notes: Include links and multimedia content in your show notes for an enriched listening experience.
Security and Access Control
Feed Security: Implement measures to protect your RSS feed from unauthorized access or alterations.
Private Feeds: Explore options for creating private RSS feeds for exclusive content, like bonus episodes or premium subscriber content.
Multi-language Support
Language Tags: Use language tags for episodes in different languages to cater to a diverse audience.
Localized Descriptions: Provide episode descriptions in multiple languages for better accessibility and reach.
Conclusion
Understanding and managing an RSS feed for your podcast is fundamental in the digital age of content creation. An RSS feed not only simplifies the distribution of your podcast but also opens up numerous possibilities for growth and engagement.
Recap of Key Points
To effectively generate an RSS feed for your podcast, it's essential to understand what an RSS feed is, how it benefits your podcast, and the steps involved in creating and optimizing it.
Regular monitoring, updating, and exploring advanced features can significantly enhance your podcast's reach and listener experience.
Final Thoughts
Embrace the technical aspects of podcasting, including RSS feed management, as they are crucial in today's podcasting landscape.
Whether you are a seasoned podcaster or just starting, a well-managed RSS feed is key to your podcast's success.
Engaging with the Audience
We invite you to share your experiences and tips on managing your podcast's RSS feed. What challenges have you faced, and how have you overcome them?
For those new to podcasting, we hope this guide demystifies the concept of RSS feeds and aids you in your podcasting journey. Happy podcasting!
Exploring more
Read more about the basics of podcasting: