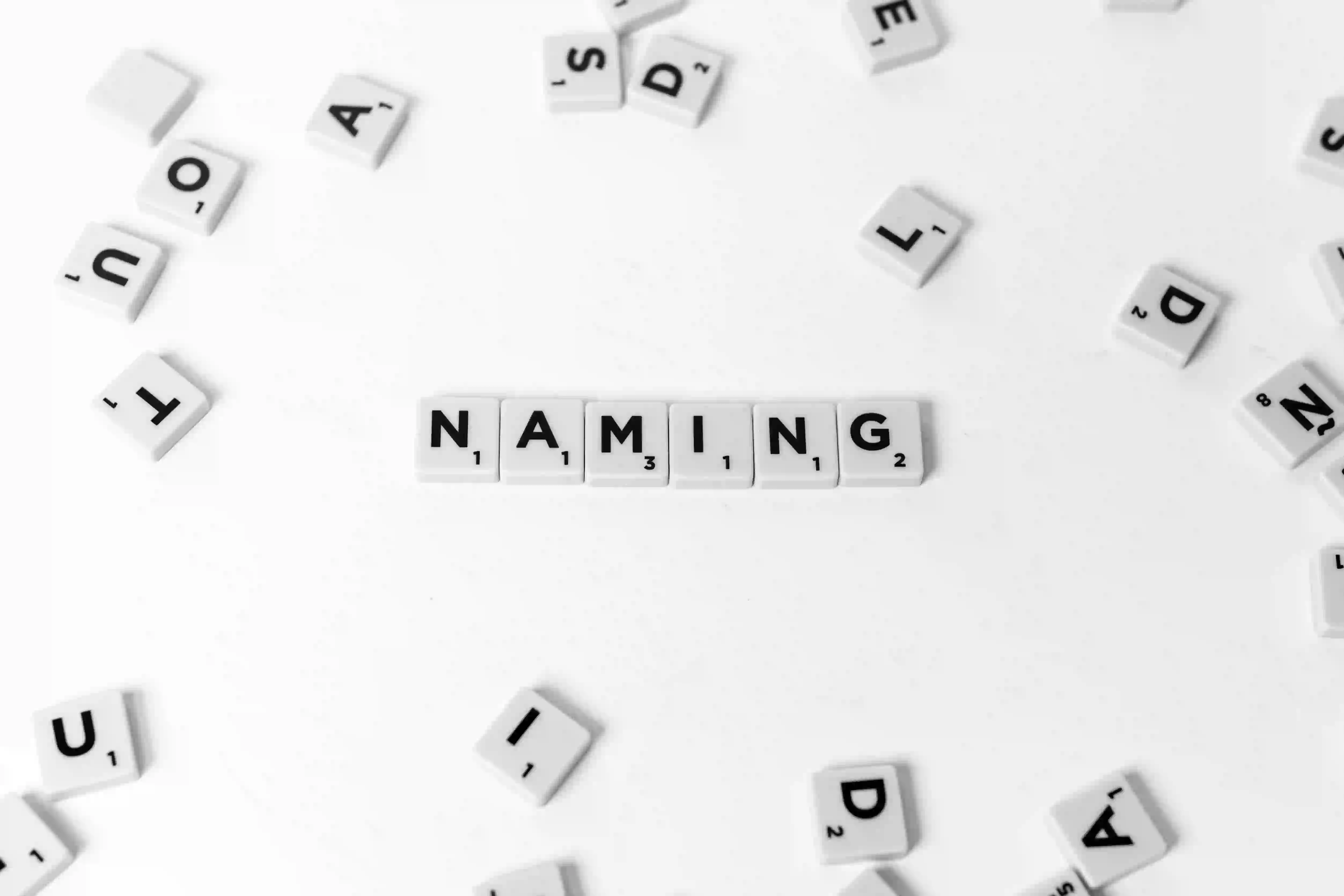 Crafting the Perfect Podcast Name: A Creative Guide
Published: 15.05.2023 | Podcasting Brand Building Content Creation Marketing Strategy 
Introduction to Podcast Naming
Selecting the right name for your podcast is a crucial step in its creation and branding process. The name of your podcast not only captures the essence of your content but also plays a significant role in attracting and retaining listeners. Understanding how to generate a podcast name that resonates with your target audience and stands out in a crowded market is essential. This guide will explore the various facets of naming your podcast, offering insights and practical tips to help you find the perfect title.
The Art of Crafting a Podcast Name
Crafting a name for your podcast is an art that blends creativity with strategic thinking. The name you choose should encapsulate the spirit of your podcast, hinting at its content and attracting the right audience. Here's how to approach this creative process:
Reflect Your Content: The name should give listeners an immediate idea of what your podcast is about. It's the first indicator of the content they can expect.
Evoke Emotion: A good podcast name can evoke curiosity, excitement, or intrigue, compelling listeners to explore further.
Simplicity and Clarity: A simple and clear name is easy to remember and share, aiding in word-of-mouth marketing.
Originality: Strive for a unique name that helps your podcast stand out. Avoid overly generic names that might get lost in the sea of existing podcasts.
Creating a podcast name is a balancing act between being descriptive, catchy, and unique, all while ensuring it aligns with your podcast's tone and content.
Key Considerations When Naming Your Podcast
Several factors come into play when generating a name for your podcast. Here are key aspects to consider:
Uniqueness:

Conduct a search to ensure your chosen name isn't already in use.
A unique name reduces confusion and establishes a distinct identity for your podcast.

Relevance:

Align the name with the theme and content of your podcast.
The name should give potential listeners a hint about the genre and subject matter.

Memorability:

Choose a name that's easy to remember and pronounce.
Avoid complex words or phrases that might be hard for listeners to recall or spell.

SEO Friendliness:

Consider including relevant keywords in your podcast name to enhance discoverability.
A name with good search potential can increase your visibility on podcast platforms and search engines.

Adaptability and Longevity:

Select a name that can grow with your podcast and won't limit future content.
Avoid overly specific names that might not encompass future shifts in focus or expansion of topics.
Each of these considerations plays a vital role in generating a podcast name that not only captures the essence of your content but also optimizes it for discovery and growth.
Brainstorming Techniques for Podcast Names
The process to generate a podcast name often begins with brainstorming. This creative exercise can open up a world of ideas and possibilities. Here's how to approach brainstorming for your podcast name:
Mind Mapping
Start with Your Podcast's Theme: Place your main topic at the center and branch out with related words, phrases, and concepts.
Visualize Connections: Draw connections between different ideas to spark unique combinations or new thoughts.
Word Association
Gather a List of Relevant Words: Think of words related to your podcast's content, audience, and tone.
Play with Combinations: Mix and match these words to see what sounds catchy, relevant, and memorable.
Using Online Tools
Podcast Name Generators: Tools like Nameboy or Business Name Generator can provide initial ideas to kickstart your creativity.
Keyword Tools: Use SEO tools to find commonly searched terms related to your podcast's topic, which can inspire a name that's both relevant and SEO-friendly.
Collaborative Brainstorming
Involve Others: Get friends, family, or potential listeners involved in the brainstorming process. They might offer perspectives you hadn't considered.
Organize a Brainstorming Session: Create a relaxed, open environment where ideas can flow freely. Sometimes, the best names come from casual conversations or off-the-cuff remarks.
Using Podcast Name Generators
While creativity is key, sometimes a little help from technology can go a long way. Podcast name generators are tools designed to spark inspiration and offer name suggestions based on keywords and themes. Here's how to make the most of these tools:
Input Keywords: Enter keywords that relate to your podcast's theme, content, or target audience.
Analyze Suggestions: Look through the generated names for ideas that resonate with your podcast's essence.
Customization: Some tools allow you to tweak the suggestions by adding, removing, or altering words.
Combining Ideas: Use the best elements from different suggestions to create a unique name.
Pros and Cons: Remember that while these tools offer convenience, the names generated may lack the personal touch and deep relevance that manual brainstorming can provide.
Legal Considerations and Trademark Checks
Once you've brainstormed potential names for your podcast, it's crucial to ensure they are legally available. Here's how to navigate the legal landscape:
Conducting a Trademark Search
Use Online Databases: Check databases like the United States Patent and Trademark Office (USPTO) to see if your chosen name is already trademarked.
Hiring a Professional: For thoroughness, consider consulting a legal expert to conduct a more comprehensive search.
Understanding the Implications
Legal Risks: Using a name that's already trademarked can lead to legal disputes and force you to rebrand later.
Global Considerations: If you plan to reach a global audience, check the name's availability in other key markets.
Securing Your Podcast Name
Trademarking Your Name: If available, consider trademarking your podcast name to protect it from being used by others.
Domain Availability: Check if the corresponding domain name is available, as this can be crucial for your podcast's online presence.
Testing and Getting Feedback on Your Podcast Name
Before finalizing your podcast name, it's important to test it and gather feedback:
Methods for Testing
Surveys and Polls: Conduct surveys or polls among your target audience to gauge their reaction to different name options.
Social Media Queries: Use social media platforms to ask for feedback on your potential podcast names.
Evaluating Feedback
First Impressions: Pay attention to people's initial reactions. A great podcast name should instantly resonate with your audience.
Memorability and Pronunciation: Ask if the name is memorable and easy to pronounce, as these are key aspects of a good podcast name.
Iterating Based on Feedback
Be Open to Changes: Don't hesitate to tweak or even change your name based on the feedback received.
Balance Opinions with Vision: While feedback is valuable, ensure the final name aligns with your podcast's vision and goals.
By considering these aspects, you can generate a podcast name that is not only unique and catchy but also legally sound and resonates with your audience.
Examples and Case Studies
Learning from successful podcasts can provide valuable insights into the art of naming. Analyzing these examples helps understand what makes a podcast name effective:
Analyzing Successful Podcast Names
Case Study Approach: Examine popular podcasts and the story behind their names. Understand how these names contribute to the podcast's branding and audience appeal.
What Works and Why: Look at the elements that make these names memorable and engaging. Is it humor, uniqueness, simplicity, or a play on words?
Learning from Rebranding Stories: Some podcasts have undergone name changes. Investigate the reasons behind these changes and their impact on the podcast's success.
Applying These Lessons
Adapting Successful Strategies: Use the insights gained from these case studies to refine your brainstorming process. Adapt successful naming strategies to fit your podcast's theme and style.
Avoiding Common Pitfalls: Learn from any mistakes or oversights made by these podcasts to avoid similar issues with your podcast name.
Finalizing Your Podcast Name
Once you have a list of potential names and feedback, it's time to finalize your choice. This decision is crucial as it will significantly impact your podcast's identity and marketing:
Decision-Making Process
Weighing Options: Consider all factors - uniqueness, relevance, memorability, SEO, and feedback - to weigh the pros and cons of each name.
Vision Alignment: Ensure the final name aligns with your podcast's long-term vision and content strategy.
Checking Availability: Before making the final decision, recheck the availability of the name across podcast platforms and social media.
Embracing Your Podcast Name
Commitment: Once you choose a name, commit to it and start building your brand around it.
Consistency Across Platforms: Use the same name across all platforms, including social media, podcast directories, and your website, to ensure consistency.
Launching Your Podcast
Announcement: Make a formal announcement of your podcast and its name through various channels.
Brand Integration: Incorporate your podcast name into all branding elements, including your logo, website, and promotional materials.
Conclusion
Crafting the perfect name for your podcast is both a creative and strategic process. Through brainstorming, feedback, and careful consideration, you can generate a podcast name that captures the essence of your content and resonates with your audience.
Recap of Key Strategies
To generate a podcast name effectively, engage in thorough brainstorming, use naming tools judiciously, conduct legal checks, and seek audience feedback.
Draw inspiration from successful podcasts and learn from their naming journeys.
Final Encouragement
Remember, a well-chosen name can make a significant difference in the success of your podcast. It's the first step in establishing a connection with your audience.
Be creative, be thoughtful, and don't rush the process. The right name can set the tone for your podcast's journey.
Inviting Engagement
We would love to hear how you chose your podcast's name. Share your naming experiences or any additional tips you might have in the comments below.
If you're about to start your podcasting journey, we wish you the best and hope this guide helps you in crafting a name that truly represents your unique voice and content.
Exploring more
Read more about podcast marketing and how to grow your podcast: