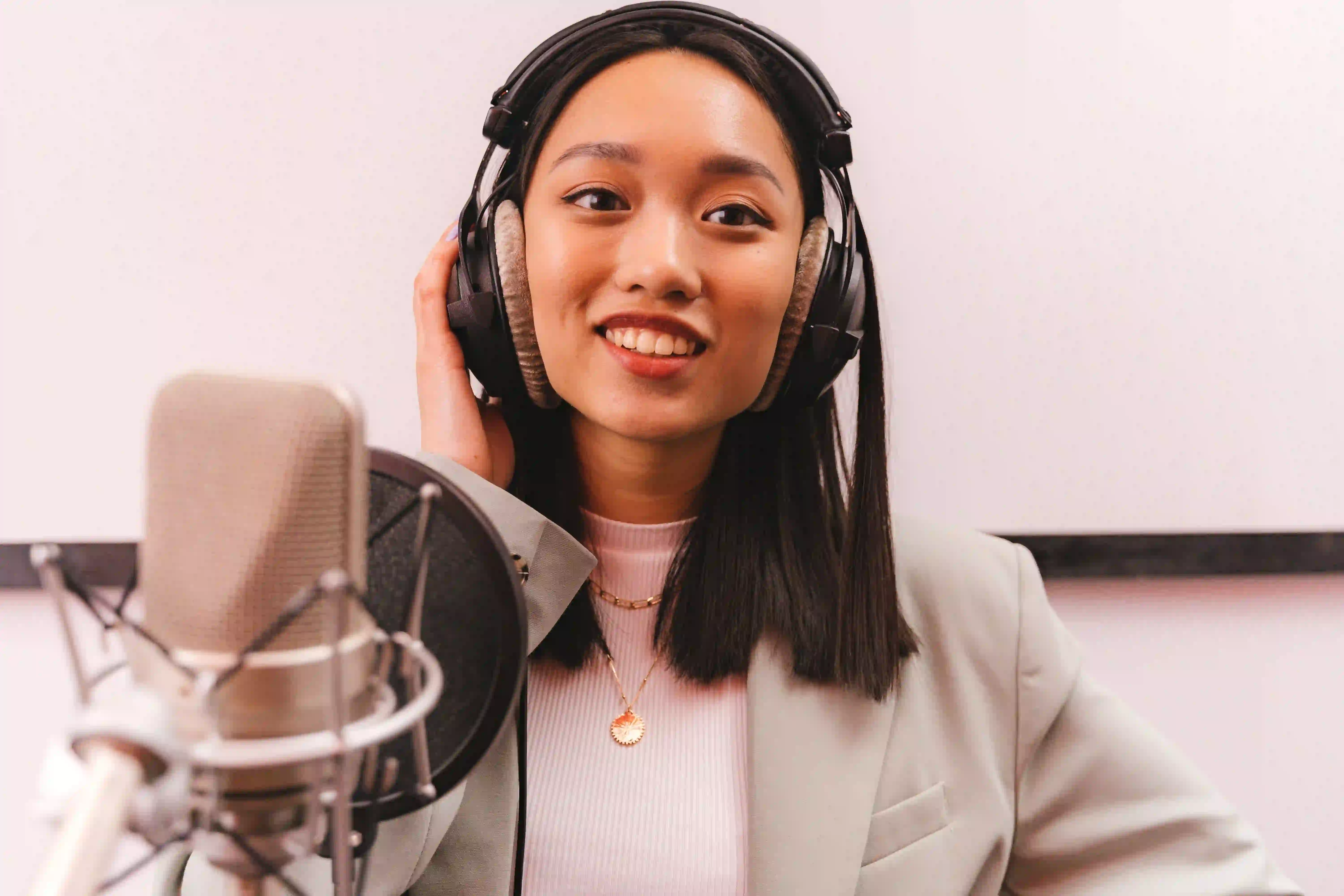 The Comprehensive Guide to Podcasting: From Basics to Advanced Techniques
Published: 20.04.2023 | Podcasting Content Creation Digital Media Technology in Podcasting 
Introduction to Podcasting
Podcasting has revolutionized the way we consume audio content, offering a platform for diverse voices and ideas to reach a global audience. With its roots tracing back to the early 2000s, podcasting has evolved from a niche hobby into a mainstream media platform, embraced by millions worldwide. This evolution has been fueled by advancements in technology, making podcast creation and consumption more accessible than ever. Whether you're a seasoned listener or a budding podcaster, understanding the essence of podcasting is key to appreciating its impact and potential.
Defining Podcasting
Podcasting is more than just audio files available online. It's a unique blend of storytelling, journalism, entertainment, and community building, all rolled into one accessible format. Here's a closer look at what podcasting entails:
Podcasting Definition: At its core, podcasting is the creation and distribution of audio content, typically in a series format, available for on-demand listening. It allows creators to share their messages, stories, and expertise with a global audience.
Characteristics of Podcasts: Podcasts are diverse, ranging from scripted fiction and investigative journalism to casual conversations and educational content. They are characterized by their episodic nature, with new content released on a regular schedule.
Accessibility and Reach: One of the key strengths of podcasting is its accessibility. Listeners can tune in from anywhere, at any time, making it a highly convenient medium. For creators, podcasting offers a platform with a low barrier to entry but with potential for wide reach and impact.
Evolution and Growth: Over the years, podcasting has seen significant growth. Innovations in technology and changes in consumer media habits have contributed to its rising popularity as both a form of entertainment and a valuable educational resource.
Understanding the definition and characteristics of podcasting provides a foundation for exploring its various facets, from content creation to audience engagement.
Podcasting for Beginners
For those new to podcasting, starting your podcast journey can be both exciting and overwhelming. Here's a beginner's guide to launching your podcast:
Conceptualizing Your Podcast: Begin by defining the concept and goals of your podcast. What is your podcast about? Who is your target audience? What do you hope to achieve with your podcast? These are critical questions that will shape your podcast's direction.
Planning Your Content: Plan your content strategically. Outline your topics, format, and the structure of your episodes. Will your podcast feature interviews, solo commentary, or a mix of different formats? Planning helps in creating consistent and engaging content.
Basic Equipment Setup: Start with the essential equipment. At a minimum, you'll need a good quality microphone, headphones, and recording software. You don't need a professional studio to start podcasting; many successful podcasts are recorded in home studios.
Recording Techniques: Learn basic recording techniques. Ensure a quiet recording environment and test your equipment before recording. Pay attention to your voice modulation and speaking pace.
Editing and Production: Basic editing skills can significantly enhance the quality of your podcast. Use editing software to remove mistakes, add music, and improve sound quality. There are many user-friendly options available, suitable for beginners.
Publishing Your Podcast: Once your episode is recorded and edited, it's time to publish it. You'll need a podcast hosting provider to store your files and create an RSS feed for your podcast. This feed is what listeners will subscribe to.
Promoting Your Podcast: Promotion is key to growing your audience. Share your podcast on social media, engage with listeners, and consider collaborating with other podcasters to expand your reach.
Beginning your podcasting journey requires a blend of creativity, technical know-how, and strategic planning. Embrace the learning process and don't be afraid to experiment as you find your unique voice in the podcasting world.
Choosing Your Podcast Theme and Format
Selecting the right theme and format is crucial for the success of your podcast. It's the core around which your content revolves and what keeps your audience coming back for more.
Identifying Your Niche: Choose a theme that you're passionate about and knowledgeable in. This could be anything from technology, cooking, personal development, to storytelling.
Researching Your Audience: Understand who your target listeners are. What are their interests, challenges, and what type of content do they prefer?
Balancing Broad and Niche Topics: While a niche topic can attract a dedicated following, ensure it's not too narrow that it limits your audience. Conversely, overly broad topics may lack focus.
Podcast Format: Decide on the format of your podcast. Will it be interview-based, narrative, educational, or conversational? The format should align with your theme and be sustainable over the long term.
Episode Structure: Plan the structure of your episodes. Will you have segments? How long will each episode be? A consistent structure helps in creating a professional and engaging listening experience.
Your theme and format are foundational to your podcast's identity. They should reflect your interests and expertise while resonating with your target audience.
Essential Equipment for Podcasting
For beginners in podcasting, understanding the essential equipment needed to start can be daunting. Here's a guide to the basic equipment you'll need:
Microphone: The most critical piece of equipment is a good quality microphone. You don't need the most expensive model, but invest in a decent USB or XLR microphone.
Headphones: A good pair of headphones is essential for monitoring your audio quality during recording and editing.
Recording Software: Choose a recording software that's user-friendly. There are several free and paid options available that cater to beginners.
Audio Interface: If you're using an XLR microphone, you'll need an audio interface to connect the microphone to your computer.
Pop Filter and Mic Stand: A pop filter will reduce plosives (like 'p' and 'b' sounds), and a stable mic stand will keep your recording setup professional.
While advanced equipment can enhance your podcast's quality, starting with these basics is more than sufficient for beginners. Remember, content quality is more important than audio quality.
Podcasting Without Headphones
Podcasting without headphones is a unique scenario, and while not typical, it can be done with some adjustments:
Room Acoustics: Ensure your recording environment is quiet and free from echo. Soft furnishings can help absorb sound and reduce reverb.
Speaker and Microphone Placement: If you're using speakers, position them away from the microphone to avoid feedback. Use directional microphones to minimize room noise.
Recording Levels: Monitor your recording levels carefully. Without headphones, it's harder to catch issues like clipping or background noise.
Post-Recording Checks: Listen to your recording with headphones during the editing phase to catch any audio issues you might have missed.
Alternative Monitoring: Consider using in-ear monitors if traditional over-ear headphones are not an option. They are less obtrusive but still allow you to monitor your audio.
While it's generally recommended to use headphones, understanding how to adapt to different scenarios is part of the podcasting learning curve.
Podcasting and AI
The integration of artificial intelligence (AI) in podcasting is transforming the medium, offering new tools and capabilities to podcasters.
Automated Transcription and Editing: AI-powered tools like LemonSpeak offer automated transcription services, making it easier to edit audio by editing the text transcript.
Enhanced Analytics: AI can analyze listener data to provide insights into audience behavior, helping podcasters tailor their content more effectively.
Content Recommendation Algorithms: Platforms like Spotify use AI to recommend podcasts to listeners, increasing discoverability for podcasters.
Voice Synthesis: AI is also being used to create synthetic voices, offering possibilities for voiceovers and even fully AI-generated podcasts.
Challenges and Opportunities: While AI offers exciting opportunities, it also presents challenges, such as maintaining the personal touch and authenticity that listeners value in podcasts.
The intersection of podcasting and AI is creating new frontiers in content creation, distribution, and audience engagement. Staying informed about these advancements can help podcasters leverage AI to enhance their podcasts.
Recording Your First Podcast Episode
Recording your first podcast episode is a milestone. Here's how to ensure it's a success:
Preparation: Prepare your content ahead of time. Have a clear outline of what you want to discuss or any scripts/interview questions ready.
Environment: Choose a quiet and comfortable environment to record. Minimize background noise as much as possible.
Test Recording: Do a test recording to check sound levels and mic positioning. Ensure your voice is clear and audible.
Speaking Clearly: Speak clearly and at a steady pace. Remember to breathe and pause naturally.
Recording Tips: If you're interviewing someone remotely, ensure both parties have a good internet connection. Consider recording each side locally for better audio quality.
Backups: Always record a backup, either using a separate device or software. This can be a lifesaver in case of technical issues.
Good preparation and a comfortable recording environment can significantly enhance the quality of your podcast episode.
Editing and Producing Your Podcast
Editing is where you polish your podcast into a professional and engaging piece of content:
Editing Software: Choose an editing software that suits your skill level. Audacity and GarageBand are great for beginners, while Adobe Audition and Hindenburg offer more advanced features.
Basic Editing: Start with basic editing tasks like removing long pauses, trimming unnecessary segments, and correcting any noticeable errors.
Enhancing Audio: Use tools within your software to enhance audio quality – this might include noise reduction, equalization, and leveling.
Adding Elements: Consider adding intro music, outro, or transitional sounds to make your podcast more engaging. Ensure you have the rights to any music or sounds you use.
Final Checks: Listen to your edited episode with headphones to catch any issues you might have missed.
Exporting: Export your podcast in a format suitable for podcast platforms, typically MP3 with appropriate bitrate settings.
Editing can transform your raw recording into a polished episode, ready for your audience to enjoy.
Publishing and Promoting Your Podcast
Once your podcast is recorded and edited, it's time to publish and promote it:
Choosing a Hosting Platform: Select a podcast hosting platform that suits your needs. Platforms like Libsyn, Anchor, and Podbean offer different features and price points.
Creating an RSS Feed: Your hosting platform will create an RSS feed for your podcast, which is used to distribute your content to various podcast directories.
Submitting to Podcast Directories: Submit your podcast to directories like Apple Podcasts, Spotify, and Google Podcasts. This is where most listeners will find your show.
Promotion Strategies: Use social media, your personal network, and any other available channels to promote your podcast. Share episodes regularly and engage with your audience.
Community Engagement: Be active in podcasting communities or forums related to your podcast's topic. This can help attract listeners who are genuinely interested in your content.
Publishing and promoting your podcast are crucial steps in building your audience and establishing your presence in the podcasting world.
Monetizing Your Podcast
Monetizing your podcast can be a rewarding aspect of podcasting, providing financial support for your efforts:
Sponsorships: Once you have a steady listener base, you can attract sponsorships from brands. Ensure the products or services you promote align with your audience and content.
Advertisements: Platforms like Anchor offer the opportunity to include advertisements in your episodes, paying you based on listener numbers.
Listener Donations: Platforms like Patreon allow listeners to support your podcast through donations, often in exchange for exclusive content or perks.
Merchandise: Selling branded merchandise can be another revenue stream. This could include items like t-shirts, mugs, or stickers.
Affiliate Marketing: You can also earn through affiliate marketing by promoting products or services and earning a commission on any sales through your referral.
Monetization strategies should align with your podcast's content and audience preferences, ensuring they add value rather than detract from the listener experience.
Maintaining and Growing Your Podcast
Long-term success in podcasting requires consistent efforts in maintaining and growing your podcast:
Consistent Content Creation: One key to successful podcasting is regular content production. Stick to a consistent publishing schedule to keep your audience engaged.
Quality Over Quantity: While regular episodes are important, never compromise on the quality of your content. High-quality, engaging content is what will keep your listeners coming back.
Listener Feedback: Actively seek and listen to feedback from your audience. This can provide valuable insights into what your listeners like and what can be improved.
Adapting to Change: Be open to evolving your podcast over time. This might mean updating your format, trying new content ideas, or integrating listener suggestions.
Community Building: Foster a community around your podcast. Engage with your audience on social media, create a dedicated forum, or start a mailing list to keep them involved.
Maintaining and growing your podcast is an ongoing process. Stay true to your podcast's essence while continuously seeking ways to improve and adapt.
The Future of Podcasting: AI and Beyond
The future of podcasting is bright, with technological advancements like AI playing a significant role:
AI in Podcasting: AI is increasingly being used in podcasting, from automated editing tools to sophisticated algorithms for content recommendation and listener analytics.
Personalization: AI can help in personalizing content for listeners, suggesting podcasts based on their listening habits and preferences.
Voice Synthesis: AI-driven voice synthesis technology is advancing, which could open up new possibilities for podcast content creation.
Challenges and Ethics: With the integration of AI, podcasters face new challenges, including ethical considerations around automated content and maintaining a personal touch.
Staying Informed: As a podcaster, keeping abreast of these technological advancements and understanding how they can benefit your podcast is important.
Embracing new technologies like AI can help in enhancing your podcast's production, distribution, and listener engagement, positioning it well for the future.
Conclusion
Podcasting is a dynamic and growing field with immense potential for content creators. From its definition to the nuances of creating and growing a podcast, this guide has covered a range of topics to help both beginners and experienced podcasters.
Recap of Key Points: We've explored the basics of podcasting, equipment essentials, content creation, and the impact of advancements like AI in podcasting.
The Journey of Podcasting: Remember, podcasting is a journey of continuous learning and adaptation. Embrace the challenges and enjoy the process of connecting with your audience.
Encouragement for Aspiring Podcasters: For those just starting out, don't be intimidated by the complexities. Start with the basics, experiment, and find your unique voice in the podcasting world.
As you embark on or continue your podcasting journey, keep exploring, stay adaptable, and most importantly, stay passionate about your content.
Engaging with the Community
Share Your Experiences: We encourage both new and veteran podcasters to share their experiences, challenges, and successes in the comments section.
Community Learning: Your insights and stories can help build a richer, more supportive podcasting community. Let's learn and grow together in the evolving world of podcasting.
Exploring more
Read more about the basics of podcasting: