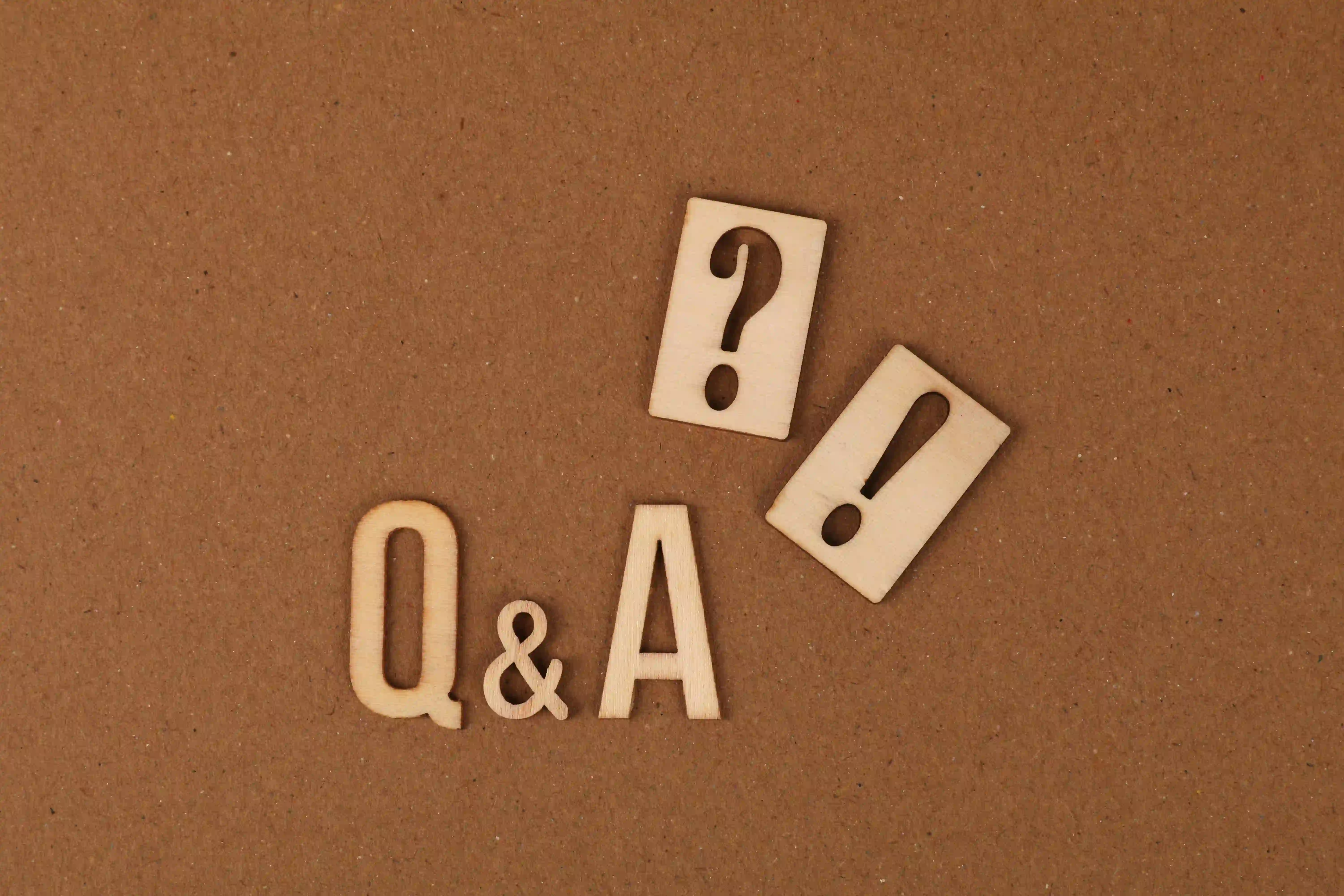 The Ultimate Guide to Podcasting: Questions Answered and Software Explored
Published: 01.04.2023 | Podcasting Audio Production Digital Content Creation Podcasting Software 
Introduction to Podcasting: Key Questions Answered
Podcasting has emerged as a powerful medium for storytelling, education, and entertainment. Aspiring podcasters often have numerous questions about starting and running a podcast effectively. This section aims to address some fundamental podcasting questions and introduce the role of podcasting software in creating successful podcasts.
Deciding Your Podcast's Theme: Answering the First Crucial Question
One of the first and most crucial questions in podcasting revolves around selecting an appropriate theme or topic. Here's a guide to help you decide on your podcast's theme:
Identify Your Interests: Start by listing topics you are passionate about. Podcasting requires commitment, and it's easier to stay motivated when you are discussing subjects you love.
Research Your Audience: Understand who your potential listeners are. What are their interests, needs, and preferences? Your podcast's theme should resonate with your target audience.
Market Demand: Investigate the current market. While unique topics can help you stand out, ensure there's enough interest in your chosen subject to attract listeners.
Narrow Your Focus: Rather than covering a broad topic, narrow down to a specific niche. This can help establish you as an expert in a particular area.
Flexibility for Growth: Choose a theme that offers room for growth and evolution over time. This will allow you to expand your podcast's scope as it gains popularity.
Consider Collaborations: Think about potential guests or co-hosts who can add value to your podcast. Collaborations can bring new perspectives and increase your audience reach.
Selecting the right theme is fundamental to your podcast's success, setting the stage for engaging and relevant content that captivates your audience.
Podcasting Software: The Foundation of Your Podcast
Podcasting software is an essential tool for recording, editing, and producing your podcast. The right software can greatly enhance the quality and efficiency of your podcast production. Here's an overview:
Types of Podcasting Software: There are various types of software available for podcasters, including recording software, editing suites, and all-in-one solutions.
Recording Software: Software like Audacity and GarageBand allows you to record your audio tracks. They offer basic recording features and are user-friendly for beginners.
Editing Software: Advanced editing software like Adobe Audition and Reaper provides more comprehensive tools for editing your podcast episodes. These include multi-track editing, sound effects, and more.
All-in-One Podcasting Solutions: Platforms like Anchor and Podbean offer all-in-one solutions, including recording, editing, and hosting services. These are ideal for podcasters who prefer an integrated approach.
Ease of Use vs. Advanced Features: When choosing podcasting software, consider the trade-off between ease of use and advanced features. Beginners may prefer simpler software, while experienced podcasters might need more advanced options.
Budget Considerations: There are both free and paid podcasting software options. Determine your budget and choose software that offers the best value for your needs.
Choosing the right podcasting software is crucial in shaping the overall quality and production value of your podcast. It's essential to select software that aligns with your skill level, podcast format, and goals.
Top Podcasting Software Solutions for Beginners
For those new to podcasting, finding user-friendly software that simplifies the recording and editing process is crucial. Here's a look at some of the top podcasting software solutions ideal for beginners:
Audacity: A free, open-source software that offers basic recording and editing features. It's a great starting point for beginners due to its simplicity.
GarageBand: Exclusive to macOS and iOS, GarageBand is known for its intuitive interface and a good range of editing tools, making it ideal for amateur podcasters.
Anchor: This all-in-one platform not only provides recording and editing tools but also hosts and distributes your podcast, streamlining the entire podcasting process.
Adobe Audition: While slightly more advanced, Adobe Audition offers a more comprehensive set of tools for recording and editing and is suitable for those willing to invest a little more time in learning.
Descript: Descript offers an innovative approach to editing by allowing you to edit audio as if you're editing text. This can be particularly useful for beginners who might find traditional audio editing challenging.
Each of these software options caters to the needs of beginner podcasters, offering a balance of ease-of-use and essential features to get your podcast up and running.
How to Structure Your Podcast Episodes: Crafting Engaging Content
Structuring your podcast episodes in an engaging and coherent manner is key to retaining your audience's attention. Here are some guidelines on how to structure your episodes:
Create an Outline: Before recording, outline your episode to give it a clear direction. This should include an introduction, main content, and conclusion.
Engaging Introduction: Start with a captivating introduction that gives listeners a reason to stay. Briefly mention what the episode is about and what value it brings.
Main Content: Dive into your main content, whether it's a narrative, interview, or discussion. Keep it focused and structured to avoid veering off-topic.
Incorporate Segments: Consider breaking your episode into segments, especially for longer episodes. This can include listener questions, news updates, or special features.
Concluding Thoughts: End with a strong conclusion that summarizes key points. You might also want to include calls to action, such as encouraging listeners to subscribe or follow on social media.
Consistency is Key: Maintain a consistent structure across episodes. This helps in building a predictable and comfortable experience for your audience.
A well-structured episode not only enhances listener engagement but also reflects the professionalism and quality of your podcast.
Essential Podcasting Equipment: Beyond Software
While podcasting software is crucial, the right equipment can elevate the quality of your podcast. Here's an overview of essential podcasting equipment:
Microphones: A good quality microphone is imperative for clear audio. USB microphones are convenient for beginners, while XLR microphones offer better sound quality.
Headphones: Quality headphones are necessary for monitoring your audio during recording and editing. They help in catching audio issues early.
Audio Interface: If you're using XLR microphones, an audio interface is necessary to connect the microphone to your computer.
Pop Filter: A pop filter helps in reducing plosive sounds (like 'p' and 'b') and can significantly improve your audio quality.
Mic Stand or Boom Arm: These help in positioning the microphone correctly and can reduce handling noise.
Soundproofing: Basic soundproofing or acoustic treatment of your recording space can greatly enhance the audio quality by reducing echo and background noise.
Investing in the right equipment is a step towards producing a professional-sounding podcast that stands out in the listener's ears.
Advanced Podcasting Software for Seasoned Podcasters
For podcasters who have mastered the basics and are looking to upgrade their software for more advanced functionality, here are some top choices:
Adobe Audition: Offers a comprehensive suite of tools for multi-track editing, sound design, and advanced audio restoration.
Logic Pro X: A professional-grade software for macOS users, known for its extensive library of sounds and powerful editing features.
Pro Tools: Widely used in professional studios, Pro Tools offers advanced editing and mixing capabilities, making it suitable for high-end podcast production.
Hindenburg Journalist: Specifically designed for radio and podcast production, it offers intuitive editing and automation features for a seamless workflow.
Reaper: While it has a steeper learning curve, Reaper is a powerful and customizable DAW that offers extensive editing, mixing, and mastering tools.
As your podcast grows, transitioning to more advanced software can provide you with the tools necessary to produce high-quality, professional-grade audio content.
Each of these sections provides detailed information and practical advice, ensuring that your content is both informative and engaging, while naturally incorporating the targeted keywords.
Integrating Music and Sound Effects: Legal and Technical Considerations
Incorporating music and sound effects into your podcast can greatly enhance its production value, but it's important to navigate the legal and technical aspects carefully:
Understanding Copyright Laws: Before using any music or sound effects, ensure you have the right to use them. Look for royalty-free or Creative Commons licensed tracks or consider purchasing a license.
Podcasting Software for Sound Integration: Choose podcasting software that allows for easy integration of music and sound effects. Many DAWs offer features like drag-and-drop sound clips and adjustable track levels.
Balancing Audio Levels: It's crucial to balance the levels between your voice, music, and sound effects. The music shouldn't overpower your voice but should complement it.
Creating a Unique Intro and Outro: Use music to create distinctive intro and outro segments for your podcast. This helps in building brand identity and sets the tone for your episodes.
Sound Effects for Storytelling: If your podcast involves storytelling, sound effects can be a powerful tool to create an immersive experience for listeners.
Avoiding Overuse: While music and sound effects can be beneficial, overusing them can distract from your content. Use them judiciously to enhance, not overpower, your podcast.
Correctly and legally using music and sound effects can take your podcast to the next level, making it more professional and engaging for your audience.
Podcasting Distribution Questions: Maximizing Reach
Once your podcast is ready, it's crucial to distribute it effectively to maximize reach and audience engagement. Here are some common questions and answers about podcast distribution:
Where to Distribute Your Podcast: Distribute your podcast on multiple platforms to maximize reach. This includes popular platforms like Apple Podcasts, Spotify, Google Podcasts, and Stitcher.
Using RSS Feeds for Distribution: An RSS feed is essential for podcast distribution. Most podcasting software solutions can help you set up and manage your RSS feed.
Importance of Consistent Publishing: Stick to a consistent publishing schedule. Regular releases can help build a loyal audience and improve visibility on podcast platforms.
Optimizing Podcast Metadata: Optimize your podcast metadata (title, description, tags) for search engines and podcast directories. This improves discoverability.
Promoting Your Podcast: Besides distribution, actively promote your podcast on social media, your website, and through email newsletters.
Analyzing Distribution Metrics: Use analytics tools provided by distribution platforms to gain insights into your audience, episode popularity, and engagement levels.
Understanding and optimizing your podcast's distribution strategy is key to growing your audience and enhancing your podcast's visibility.
Monetizing Your Podcast: What You Need to Know
Monetizing your podcast can provide a revenue stream and support the sustainability of your podcasting venture. Here's what you need to know about podcast monetization:
Advertising and Sponsorships: One of the most common monetization methods is through ads and sponsorships. Build a sizable audience to attract potential sponsors.
Listener Support and Donations: Platforms like Patreon allow listeners to support your podcast financially. Offering exclusive content or perks can encourage listener support.
Affiliate Marketing: Participate in affiliate marketing by promoting products or services and earning a commission for each sale or referral.
Selling Merchandise: Create and sell branded merchandise related to your podcast. This can include t-shirts, mugs, or digital products.
Premium Content and Subscriptions: Offer premium content, such as ad-free episodes or exclusive access to additional content, for a subscription fee.
Choosing the Right Monetization Software: Some podcasting software solutions offer built-in monetization tools. Research and choose software that aligns with your monetization strategy.
Monetizing your podcast requires a strategic approach and often depends on the size and engagement level of your audience. Explore different monetization methods to find what works best for your podcast.
Engaging Your Audience: Interactivity in Podcasting
Audience engagement is crucial for building a loyal listener base and ensuring the success of your podcast. Here are strategies to make your podcast more interactive:
Encourage Listener Participation: Invite listeners to submit questions or topics, which can be addressed in future episodes. This not only increases engagement but also makes the content more relevant.
Utilize Social Media: Create a community around your podcast on platforms like Twitter, Instagram, or Facebook. Regularly post updates, behind-the-scenes content, and engage with your audience through comments and messages.
Interactive Features in Podcasting Software: Some podcasting software offers interactive features like polls, Q&A sessions, or live chat during podcast recordings. Utilize these tools to interact with your audience in real-time.
Host Contests and Giveaways: Organize contests or giveaways for your listeners. This can be an effective way to encourage audience participation and shareability.
Feature Listener Stories or Comments: Share and discuss listener stories or comments in your episodes. This not only engages those listeners but also shows others that you value audience input.
Feedback and Surveys: Regularly ask for feedback through surveys or direct communication. This can provide valuable insights into what your audience likes and what can be improved.
Engaging with your audience is key to creating a podcast that resonates with listeners and fosters a sense of community.
Maintaining Consistency and Quality: Long-Term Podcasting Success
Consistency in content quality and publishing schedule is vital for the long-term success of your podcast. Here's how to maintain consistency:
Consistent Publishing Schedule: Stick to a regular publishing schedule. Whether it's weekly, biweekly, or monthly, a consistent schedule helps retain listeners and builds anticipation for new episodes.
Maintaining Content Quality: Ensure each episode maintains a high standard of content quality. This includes clear audio, well-researched topics, and engaging delivery.
Podcasting Software for Consistency: Utilize podcasting software features like templates or presets to maintain consistent audio quality and branding across episodes.
Plan Ahead: Have a content calendar and plan episodes well in advance. This can help in avoiding last-minute rushes and ensures content quality.
Batch Recording and Editing: Consider recording and editing multiple episodes at once. This can help in maintaining a consistent flow and reduces the stress of weekly recordings.
Listener Feedback for Improvement: Regularly incorporate listener feedback to improve and adapt your podcast. This shows your commitment to quality and audience engagement.
Consistency is the key to building and maintaining an audience. It requires commitment, planning, and a focus on continuous improvement.
Conclusion: Navigating the Podcasting Journey
Navigating the podcasting journey requires understanding key aspects such as audience engagement, content consistency, and the effective use of podcasting software. Whether you're just starting out or looking to enhance your existing podcast, consider the following final thoughts:
Continuous Learning: The podcasting landscape is constantly evolving. Stay open to learning new techniques, trends, and software advancements.
Experiment and Innovate: Don't be afraid to experiment with new formats, topics, or engagement strategies. Innovation keeps your content fresh and interesting.
Invest in Good Quality Software and Equipment: The quality of your podcast reflects the effort you put into it. Investing in good podcasting software and equipment can significantly enhance your podcast's production value.
Build a Community: Focus on building a community around your podcast. Engaged listeners are more likely to share and recommend your podcast to others.
Patience and Perseverance: Growing a successful podcast takes time. Be patient, stay consistent, and continue to produce quality content.
Enjoy the Process: Lastly, enjoy the process of creating and sharing your podcast. Passion and enthusiasm are infectious and can greatly contribute to the success of your podcast.
Podcasting offers an incredible platform for sharing stories, knowledge, and ideas. With the right approach, tools, and mindset, your podcast can grow to reach and impact a wide audience.
Exploring more
Read more about the basics of podcasting: