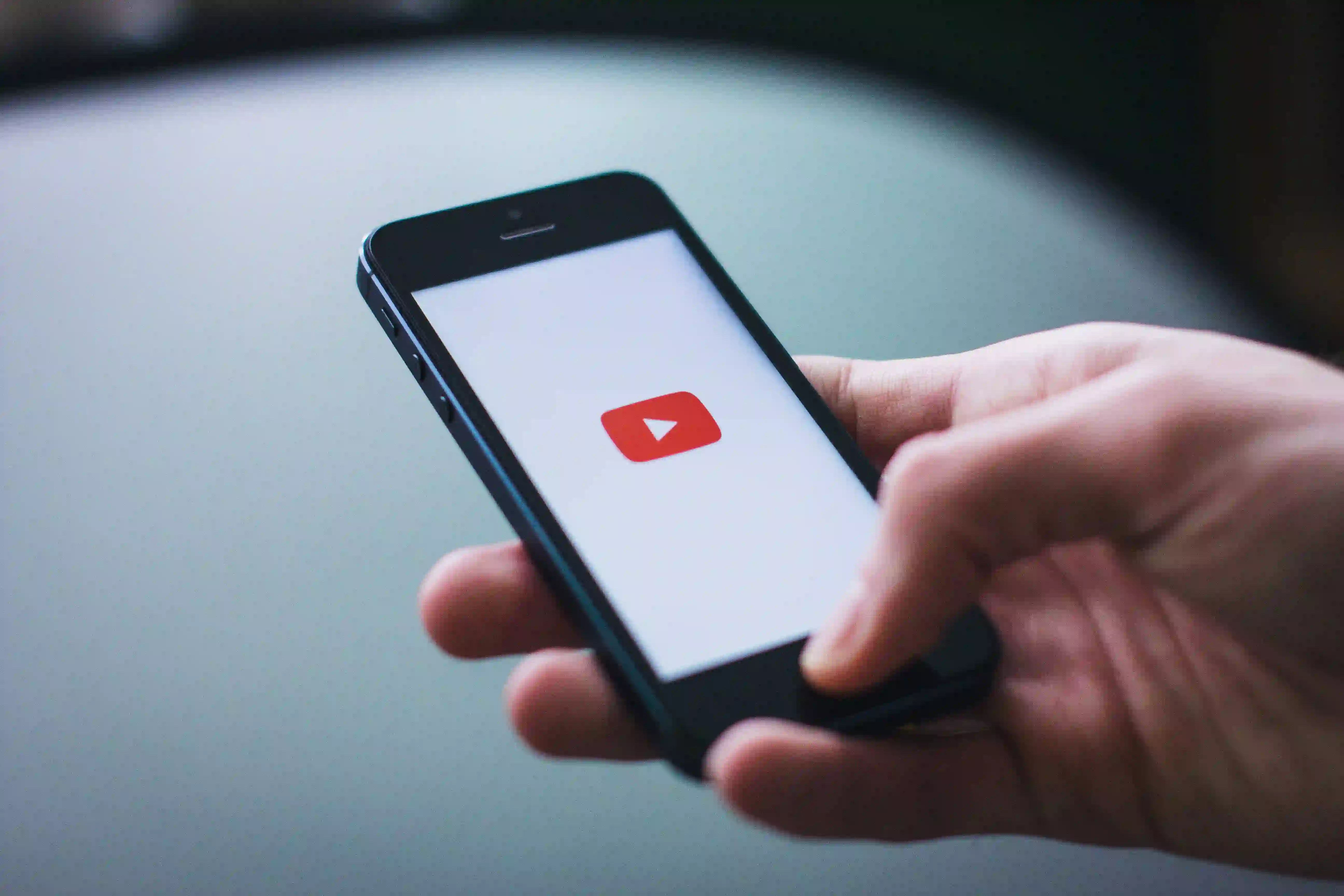 Podcasting vs YouTube: A Comprehensive Guide for Content Creators
Published: 25.03.2023 | Content Creation Digital Media Podcasting YouTube Strategies 
Introduction to Podcasting and YouTube
In the realm of digital content creation, two platforms have distinctly marked their territory: podcasts and YouTube. Both mediums have revolutionized how we consume media, yet they cater to different preferences and styles of content. Understanding the key differences between podcasting and YouTube is essential for creators looking to choose the right platform for their message.
Podcasting: Podcasts are predominantly audio-based and offer a form of storytelling or discussion that doesn't require visual engagement. They are ideal for in-depth exploration of topics, storytelling, interviews, and more.
YouTube: YouTube, on the other hand, is a video-centric platform. It combines visual and auditory elements, making it suitable for a wide range of content including vlogs, tutorials, entertainment, and educational videos.
Content Accessibility: Podcasts can be consumed on the go, making them a perfect companion for commutes or background listening. YouTube videos require visual attention, catering to a more engaged viewing experience.
Creator's Expression: The choice between podcasts and YouTube often hinges on the creator's preferred mode of expression. Do they lean towards audio storytelling, or do they prefer the dynamic nature of video content?
Both platforms offer unique opportunities and challenges, and understanding these is crucial for content creators to effectively reach their intended audience.
The Rise of Digital Content: Podcasts and YouTube in the Modern Era
The evolution of podcasts and YouTube has been a testament to the changing landscape of media consumption. Here's a look at how both platforms have shaped the world of digital content:
Historical Evolution: Podcasting, beginning as a niche medium for audio enthusiasts, has blossomed into a mainstream channel. YouTube, launched in 2005, rapidly transformed into a global platform for video sharing and content creation.
Impact on Media Consumption: Both platforms have redefined media consumption. Podcasts have resurrected and modernized the art of radio, while YouTube has become synonymous with online video consumption.
Diversity of Content: The rise of these platforms has democratized content creation, allowing anyone with a microphone or a camera to share their ideas, stories, and talents with the world.
Influence on Traditional Media: The popularity of podcasts and YouTube has influenced traditional media, with many broadcasters and companies now maintaining a presence on these platforms to reach wider audiences.
Monetization and Careers: Both platforms have opened doors for monetization, allowing creators to turn their passion into a career. This has led to the emergence of professional podcasters and YouTubers.
The rise of podcasts and YouTube signifies a shift towards more personalized, on-demand content, catering to a diverse array of interests and preferences.
Content Creation: Exploring Podcasts and YouTube
When it comes to content creation, podcasts and YouTube each offer unique advantages and challenges. Understanding these can help creators decide which platform aligns better with their content goals and style.
Nature of Content: Podcasts are inherently suited for storytelling, in-depth discussions, and interviews. They allow for a level of detail that can engage listeners over extended periods. YouTube, with its visual element, is ideal for content that requires visual aids, such as tutorials, reviews, or visually driven stories.
Production Efforts: Producing a podcast typically involves audio recording and editing. YouTube videos, however, require additional steps such as filming, lighting, and video editing, which can be more resource-intensive.
Skillset Requirements: Successful podcasting relies heavily on voice modulation, audio clarity, and content structure. YouTube creation demands a broader skill set including on-camera presence, video editing skills, and an understanding of visual storytelling.
Audience Reach and Engagement: Podcasts often build a dedicated listener base who are interested in the topic or the host. YouTube's vast user base can offer greater reach and varied audience engagement through comments, likes, and shares.
SEO and Discoverability: Both platforms require an understanding of SEO to increase discoverability. Podcasts rely on descriptive titles and show notes, while YouTube creators must optimize video titles, descriptions, and tags.
Choosing between podcasts and YouTube ultimately depends on the creator's comfort with either medium, the nature of their content, and their desired audience engagement level.
Target Audiences: Podcast Listeners vs YouTube Viewers
Understanding the differences in audience demographics and preferences on podcasts and YouTube is key to tailoring your content effectively.
Podcast Listeners: Typically, podcast listeners are looking for in-depth exploration of topics, educational content, or entertainment that they can consume while multitasking.
YouTube Viewers: Viewers on YouTube often seek visual engagement, whether it's through entertainment, educational content, or tutorials. YouTube's audience tends to skew younger compared to podcasts.
Content Consumption Patterns: Podcasts often have a loyal listener base who tune in regularly for new episodes. YouTube viewers might hop from one video to another, often led by the platform's recommendation algorithm.
Engagement Preferences: Podcast audiences might engage through ratings, reviews, or social media interactions. YouTube viewers, on the other hand, engage directly through comments, likes, and shares on the platform.
Tailoring to Audience Needs: When creating content for podcasts, focus on audio quality and narrative structure. For YouTube, prioritize visual appeal and engaging storytelling.
Cross-Platform Promotion: Creators can consider cross-platform promotion to leverage the strengths of both mediums – using YouTube to visually supplement podcast content and podcasts for in-depth discussions on topics introduced in YouTube videos.
By understanding these audience dynamics, creators can more effectively target their content and build a more engaged listener or viewer base.
Technical Aspects: Production and Editing
The production and editing requirements for podcasts and YouTube vary significantly, each demanding a different set of skills and equipment.
Podcasting Technicalities: Podcast production is primarily focused on audio quality. Essential equipment includes a good microphone, audio interface, and editing software like Audacity or Adobe Audition.
YouTube Production Demands: Creating content for YouTube involves video recording, which requires a camera, lighting setup, and potentially a green screen for more complex compositions.
Editing Software: Podcast editing is audio-centric, with a focus on clarity, sound balancing, and perhaps adding music or effects. For YouTube, video editing skills are crucial – software like Adobe Premiere Pro or Final Cut Pro is commonly used.
Learning Curve: The learning curve for podcast editing is generally less steep compared to video editing, which can be more time-consuming and technically demanding.
Production Time: Producing a podcast episode might take less time compared to a YouTube video, especially when factoring in filming, editing, and adding graphics or effects to video content.
Understanding these technical differences can help creators allocate their time and resources more effectively, ensuring high-quality content on either platform.
Content Monetization Strategies
Monetizing content on podcasts and YouTube can be approached in different ways, each platform offering unique opportunities and challenges.
Podcast Monetization: Common monetization methods for podcasts include sponsorships, listener donations, and premium content subscriptions. Platforms like Patreon are often used to facilitate this.
YouTube Monetization: YouTubers can earn revenue through ads, channel memberships, super chats during live streams, and merchandise shelves. YouTube's Partner Program offers access to these features, though it requires meeting certain eligibility criteria.
Diversifying Income Streams: Creators on both platforms can benefit from diversifying their income streams. For example, a podcaster might use affiliate marketing, while a YouTuber could launch a product line.
Audience Size and Revenue: Generally, a larger audience is required on YouTube to generate significant ad revenue compared to the potentially more targeted and niche sponsorship opportunities available in podcasting.
Long-term Monetization Prospects: Both platforms offer long-term monetization prospects, but strategies should evolve as the audience grows and content creator becomes more established.
Exploring and understanding the monetization avenues available on both podcasts and YouTube is crucial for creators looking to make their content creation financially sustainable.
Challenges in Podcasting and YouTube Creation
Creating content for podcasts and YouTube comes with its own set of challenges, and understanding these can help creators better navigate their chosen platform.
Content Differentiation: With the saturation of both markets, standing out can be a challenge. This requires unique content ideas and creative presentation.
Technical Barriers: Podcasters often face challenges related to sound quality and editing, while YouTubers might struggle with video production and editing complexities.
Consistency and Burnout: Maintaining a consistent upload schedule is key to growing an audience but can lead to creator burnout. It's important to find a sustainable pace for content creation.
SEO and Discoverability: Both platforms require an understanding of SEO best practices to enhance discoverability among vast amounts of content.
Engagement and Growth: Building and maintaining audience engagement is a continual challenge, requiring creators to constantly innovate and interact with their audience.
Adapting to Changes: Both platforms frequently update their algorithms and policies, requiring creators to be adaptable and up-to-date with the latest changes.
Addressing these challenges requires a strategic approach, continual learning, and an understanding of each platform's unique environment.
Long-Form vs Short-Form Content: Choosing Your Medium
The debate of long-form content in podcasts versus short-form content prevalent on YouTube is crucial for content creators to understand.
Podcasts and Long-Form Content: Podcasts naturally lend themselves to long-form content, allowing for deep dives into topics, extended conversations, and storytelling. This format is ideal for audiences who prefer detailed exploration or listening to discussions and narratives.
YouTube and Short-Form Content: YouTube, while capable of supporting long-form, often sees greater engagement with short-form content. This includes quick tutorials, brief entertainment clips, and concise informational videos, catering to viewers seeking immediate information or entertainment.
Audience Attention Span: Consideration of the audience's attention span is crucial. Podcast listeners often commit to longer periods, while YouTube viewers might prefer shorter, more visually engaging content.
Content Depth: Decide whether your content requires extensive coverage, suitable for podcasts, or if it can be effectively communicated in a shorter format for YouTube.
Flexibility in Formats: Some creators successfully adapt their long-form podcasts into shorter video segments for YouTube, maximizing reach across both mediums.
Analyzing Trends: Stay attuned to current trends in content consumption. The popularity of formats can shift, and being adaptable can help maintain audience engagement.
Content creators should weigh these factors when deciding between podcasts and YouTube, considering both the nature of their content and the preferences of their target audience.
Challenges in Podcasting and YouTube Creation
Content creation for both podcasts and YouTube involves unique challenges that creators need to navigate.
Consistency vs. Quality: Balancing the frequency of uploads with maintaining high-quality content is a common challenge. This balancing act is crucial for building and sustaining an audience.
Technical Expertise: Podcasters often struggle with achieving professional audio quality, while YouTubers face challenges in video production, including lighting, cinematography, and editing.
Audience Growth: Growing an audience can be slow and requires strategic marketing efforts. For podcasts, this might involve leveraging social media and podcast directories, whereas YouTube creators often depend on the platform's algorithm and SEO.
Platform Limitations: Each platform has its limitations – podcasts lack the visual element, which can be crucial for certain content types, while YouTube videos require more time and resources to produce.
Content Ideation: Continuously generating fresh and engaging content ideas is a challenge, especially when competing with numerous other creators in the same niche.
Adapting to Changes: Both platforms frequently update their algorithms and features, requiring creators to constantly adapt their strategies to optimize content visibility and engagement.
Understanding and addressing these challenges is essential for success in podcasting or YouTube content creation, requiring both creativity and adaptability from creators.
Success Stories: Podcasts and YouTube Channels
Analyzing success stories from both podcasts and YouTube can provide valuable insights for aspiring content creators.
Notable Podcast Successes: Successful podcasts like "The Joe Rogan Experience" and "Serial" have shown that compelling content, consistency, and audience engagement can lead to widespread popularity and even lucrative deals.
YouTube Channel Triumphs: Channels like 'PewDiePie' and '5-Minute Crafts' demonstrate the power of understanding audience preferences, creating engaging content, and leveraging YouTube's algorithm for substantial growth.
Key Factors in Success: These success stories often share common factors: high-quality content, regular uploads, effective audience engagement strategies, and a strong understanding of SEO.
Diversifying Content: Many successful creators diversify their content across platforms – podcasts turning into YouTube shows or YouTube content being repurposed for podcast episodes.
Leveraging Platform Strengths: Successful creators often leverage the unique strengths of each platform – using the intimate, in-depth nature of podcasts and the visual, engaging aspects of YouTube.
Innovation and Adaptation: These creators stay ahead of the curve by innovating their content and adapting to changes in platform algorithms and audience preferences.
Studying these success stories provides a blueprint for up-and-coming creators, highlighting the importance of quality content, audience understanding, and adaptability in building a successful digital presence.
Future Trends in Podcasting and YouTube
Understanding future trends in podcasting and YouTube is crucial for creators to stay ahead in the rapidly evolving digital content landscape.
Emerging Technologies: Both platforms are likely to embrace emerging technologies like augmented reality (AR) and virtual reality (VR), offering new ways to create immersive content.
Increased Mobile Consumption: As mobile usage continues to rise, content optimized for mobile consumption on platforms like podcasts and YouTube will become increasingly important.
Interactivity and Personalization: Both podcasting and YouTube might see a rise in interactive content, where audiences can choose their own journey within episodes or videos.
AI and Automation: The use of AI and automation in content creation and editing, as well as in understanding audience preferences, is likely to increase.
Growth of Niche Content: As both platforms become more saturated, there will be a growing trend towards niche content, catering to specific interests and communities.
Cross-Platform Synergy: Creators will increasingly leverage multiple platforms, repurposing podcast content for YouTube and vice versa, to maximize reach and engagement.
By staying informed and adaptable to these trends, podcasters and YouTubers can remain competitive and relevant in the dynamic world of digital content.
Challenges and Limitations: Podcasting vs YouTube
Content creators on both podcasts and YouTube face distinct challenges and limitations, which can impact the success and sustainability of their channels.
Content Discovery Challenges: On both platforms, standing out in a sea of content and being discovered by new audiences remains a challenge, requiring strategic SEO and marketing efforts.
Platform-Specific Limitations: Podcasts lack the visual component, which can be a barrier for certain types of content, while YouTube's heavy reliance on video production can be resource-intensive for creators.
Monetization Hurdles: While there are various monetization options available, navigating these and generating substantial revenue can be challenging, particularly for new creators.
Audience Retention: Keeping audiences engaged and returning for more content is a continuous challenge due to the vast amount of alternative content available.
Adapting to Algorithm Changes: Both platforms frequently update their algorithms, impacting content visibility and requiring creators to continually adapt their strategies.
Balancing Quality and Quantity: Producing high-quality content consistently is a common struggle, with the pressure to regularly upload potentially affecting content standards.
Navigating these challenges requires a combination of creativity, adaptability, and a deep understanding of each platform's unique environment.
Success Stories: Podcasts and YouTube Channels
Examining success stories from both podcasts and YouTube provides valuable insights for aspiring creators.
Podcasting Successes: Shows like "The Daily" and "Crime Junkie" have demonstrated the power of compelling storytelling and consistent quality in building a massive, loyal listener base.
YouTube Success Stories: Channels like 'Dude Perfect' and 'NikkieTutorials' highlight the importance of understanding audience preferences, high-quality production, and engaging content in achieving YouTube success.
Key Success Factors: These success stories often hinge on a unique content angle, consistent upload schedules, high production values, and effective audience engagement strategies.
Leveraging Platform Strengths: Successful creators often excel at leveraging the specific strengths of each platform – using the intimate, in-depth nature of podcasts and the visual, dynamic appeal of YouTube content.
Innovation and Adaptation: These creators continuously innovate their content and adapt to platform changes, showing the importance of flexibility and responsiveness in the digital content space.
Analyzing these success stories can provide a blueprint for emerging creators, showcasing the pathways to building a successful presence in the digital content world.
Conclusion: Podcasting vs YouTube - Choosing Your Medium
Choosing between podcasting and YouTube ultimately depends on several factors, including the creator's skills, content type, and audience preferences.
Content Nature: Consider if your content is more suited to the audio-centric nature of podcasts or the visual dynamics of YouTube.
Skillset and Resources: Assess your skillset and the resources available to you. If you have a flair for storytelling and limited access to video equipment, podcasting might be more suitable.
Audience Engagement: Think about how you want to engage with your audience. Podcasts often foster a more intimate connection, while YouTube offers more direct interaction through comments and visual elements.
Monetization Goals: Consider the monetization opportunities each platform offers and which aligns best with your content and audience.
Long-Term Vision: Reflect on your long-term goals and which platform best supports your growth and content evolution.
Adaptability: Be prepared to adapt and evolve with changing trends and audience preferences, regardless of the platform you choose.
In conclusion, whether you choose podcasting or YouTube, success lies in creating authentic, engaging content that resonates with your audience, coupled with strategic promotion and a commitment to quality.
Exploring more
Read more about the basics of podcasting and how to get started in: