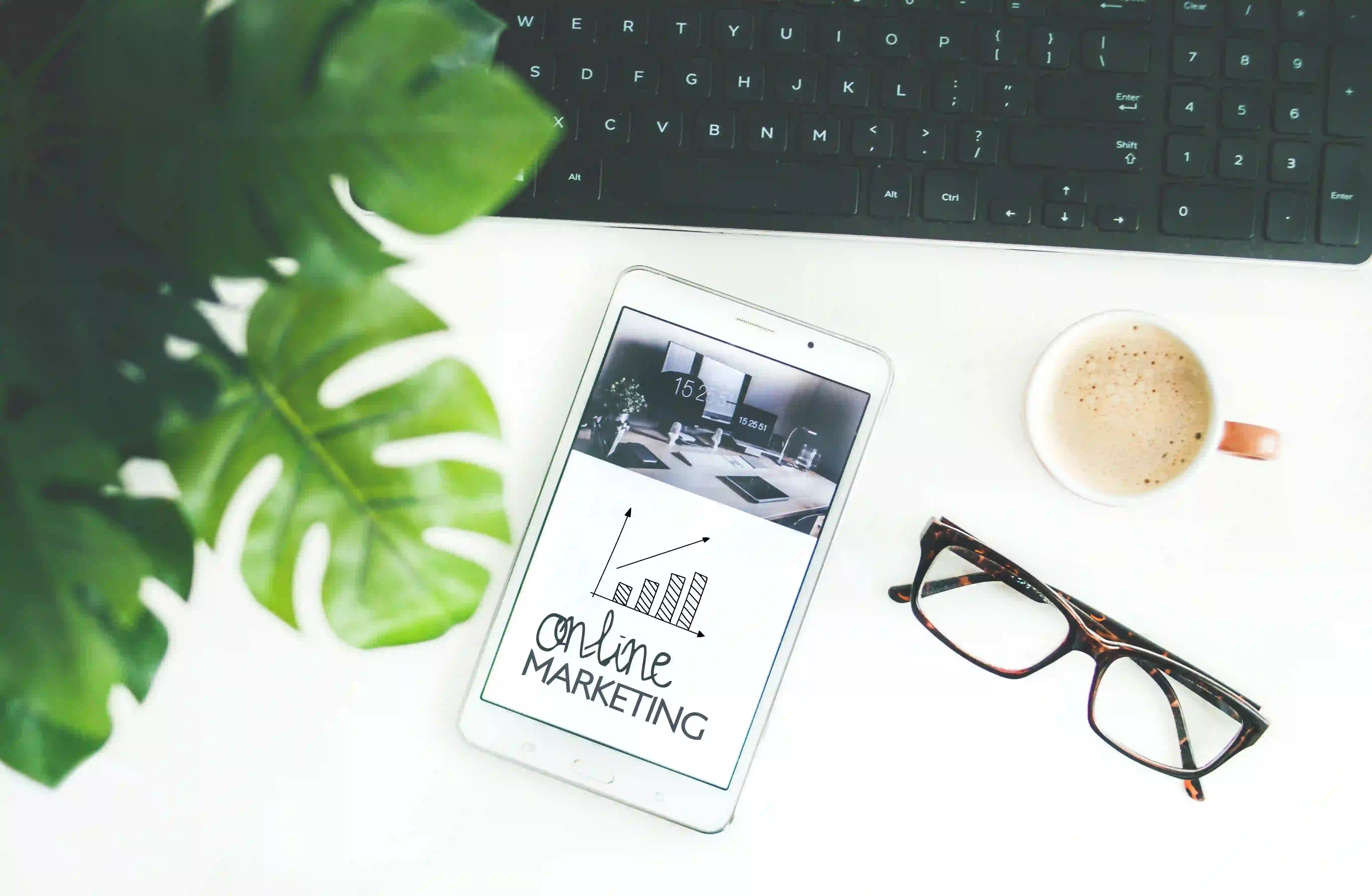 Podcast Marketing: How to Grow your Podcast Audience
Published: 25.05.2023 | Podcast Marketing Digital Marketing Content Strategy Audience Engagement 
Introduction to Podcast Marketing
In the evolving world of digital media, podcast marketing has emerged as a vital tool for content creators and marketers. The unique blend of accessibility and personal engagement that podcasts offer has made them an essential element in modern marketing strategies. This article delves into the intricacies of marketing a podcast, providing insights and actionable strategies for both novice and seasoned podcasters.
Understanding the Podcast Market
To successfully market a podcast, it's crucial to grasp the dynamics of the podcasting world:
Current Trends: The podcast industry is booming, with millions of active podcasts and listeners growing steadily.
Target Audience: Podcast listeners are diverse, often seeking content that aligns with their specific interests.
Podcast as a Marketing Tool: Recognizing podcasts as more than just a platform for storytelling, but also as a powerful marketing medium.
Understanding these aspects is key to developing a tailored marketing strategy for your podcast.
Developing a Marketing Strategy for Your Podcast
A well-thought-out marketing strategy is crucial for the success of your podcast:
Identify Your Audience: Understand who your podcast is for and what they are interested in.
Define Your Goals: What do you want to achieve with your podcast in terms of audience reach, engagement, and monetization?
Selecting Channels: Choose the right marketing channels that align with your audience's preferences, such as social media, email newsletters, or online communities.
Each step is critical in creating a roadmap for effective podcast marketing.
Effective Marketing Techniques for Podcasts
Different marketing techniques can be employed to enhance the visibility and reach of your podcast:
Social Media Marketing: Utilize platforms like Instagram, Twitter, and Facebook to create buzz around your episodes. Share snippets, behind-the-scenes content, and engage with your audience.
Email Marketing: Build an email list to share updates, episode releases, and exclusive content with your subscribers.
Collaborations and Cross-Promotions: Partner with other podcasters or influencers to tap into new audiences. Guest appearances, shoutouts, and mutual promotions can significantly boost your podcast's reach.
Implementing these techniques can significantly impact your podcast's growth and listener base.
Leveraging Podcasts for Marketing Other Products
Podcasts can be an excellent platform for marketing other products or services:
Cross-Marketing: Use your podcast to promote related products or services, creating a symbiotic relationship between your content and the products.
Case Studies: Share real-life examples where podcasts have successfully been used to market products, emphasizing the strategies used and the outcomes achieved.
This approach not only markets your products but also adds value to your podcast content.
SEO and Podcasts: Optimizing for Visibility
In the realm of podcast marketing, SEO plays a pivotal role. Here's how to make your podcast stand out:
Keywords in Titles and Descriptions: Integrate relevant keywords into your podcast's titles and descriptions. This not only aids in discoverability but also aligns with queries like "marketing podcast" or "podcast about marketing."
Engaging Episode Titles: Create titles that are both compelling and SEO-friendly. This draws in listeners and boosts visibility.
Detailed Show Notes: Including thorough show notes with keywords can enhance your podcast's SEO.
Leveraging Transcripts: Offering transcripts of your episodes boosts accessibility and SEO, catering to a broader audience.
Consistent Publishing: Regularly releasing episodes can improve your podcast's ranking in search results, making it easier for potential listeners to discover your content.
Creating a Podcast About Marketing
When you're focusing on a marketing podcast, consider the following elements:
Identify Your Unique Angle: Decide on a specific aspect of marketing to focus on. It could be digital marketing, influencer marketing, or another niche.
Content That Adds Value: Ensure each episode provides actionable insights or unique perspectives on marketing.
Inviting Expert Guests: Collaborate with thought leaders in the marketing sphere to enrich your content and expand your reach.
Interactive Segments: Include Q&A sessions, listener feedback, or live discussions to engage your audience.
Staying Updated: Regularly cover the latest trends and developments in the marketing world, making your podcast a go-to resource.
Analyzing Successful Marketing Podcasts
Studying successful marketing podcasts can provide valuable insights:
Case Study Approach
Look into a few top marketing podcasts.
Analyze their content strategy, audience engagement techniques, and marketing approaches.
Understand their branding and positioning within the podcast market.
Learning from the Best
Investigate how these podcasts integrate current marketing trends.
Examine how they engage with their audience through social media and other channels.
Key Takeaways
Identify common themes and strategies that contribute to their success.
Apply these learnings to your own podcast marketing strategy.
Utilizing Podcasts in a Broader Marketing Strategy
Incorporating podcasts into a comprehensive marketing plan can be transformative:
Cross-Channel Integration
Embed podcast episodes on your website.
Share episode highlights on social media platforms.
Link podcast content with relevant blog posts or articles.
Brand Storytelling Through Podcasts
Use your podcast as a medium to tell your brand's story, sharing insights and experiences that resonate with your audience.
Synergizing with Other Marketing Efforts
Align podcast topics with ongoing marketing campaigns for a cohesive brand message.
Use the podcast as a platform to introduce and discuss new products or services.
Measuring the Success of Podcast Marketing
Evaluating the effectiveness of your podcast marketing strategies is critical for ongoing improvement:
Key Performance Indicators (KPIs)
Download and Listen Counts: Track the number of downloads and listens each episode receives.
Listener Engagement: Measure engagement through comments, social media interactions, and email feedback.
Audience Growth: Monitor the growth rate of your audience over time.
Conversion Rates: Assess the effectiveness of your podcast in driving traffic to your website or converting listeners into customers.
Tools for Tracking Success
Utilize analytics tools provided by podcast hosting platforms.
Use social media analytics to gauge the reach and engagement of your promotional efforts.
Consider email marketing tools for tracking the success of email campaigns linked to your podcast.
Adjusting Your Strategy
Regularly review your KPIs and adjust your marketing strategy accordingly.
Experiment with different content formats, marketing channels, and promotional tactics to see what resonates best with your audience.
Future Trends in Podcast Marketing
Staying ahead in the podcasting industry means keeping an eye on emerging trends:
Technological Advancements
Interactive Podcasts: Explore how advancements like AR and VR could transform the podcasting experience.
AI and Personalization: Consider the impact of artificial intelligence on personalizing listener experiences and content recommendations.
Market Dynamics
Growing Niche Markets: Identify emerging niches within the podcast market that offer new opportunities for targeted marketing.
Changes in Listener Behavior: Stay informed about shifts in how and when people consume podcast content.
Innovations in Marketing
New Advertising Formats: Keep an eye out for innovative advertising methods being integrated into podcasts.
Cross-Media Storytelling: Explore opportunities for integrating podcasts into a broader cross-media storytelling strategy.
Preparing for the Future
Always be ready to adapt your marketing strategy to align with new technologies and market trends.
Engage with the podcasting community to exchange ideas and stay informed about the latest developments.
Conclusion
Wrapping Up
We've explored various strategies and insights into effectively marketing a podcast.
Remember, the key to successful podcast marketing lies in understanding your audience, delivering valuable content, and being adaptable in your approach.
Final Thoughts
Whether you're a seasoned podcaster or just starting out, integrating these marketing strategies can significantly enhance your podcast's reach and impact.
Keep experimenting, learning, and evolving your strategies to stay ahead in the dynamic world of podcast marketing.
If you found this guide useful, consider exploring more of our resources on podcasting and digital marketing.
Share your experiences and tips on podcast marketing in the comments below or reach out to us for further discussion.
Exploring more
Read more about podcast marketing and how to grow your podcast: