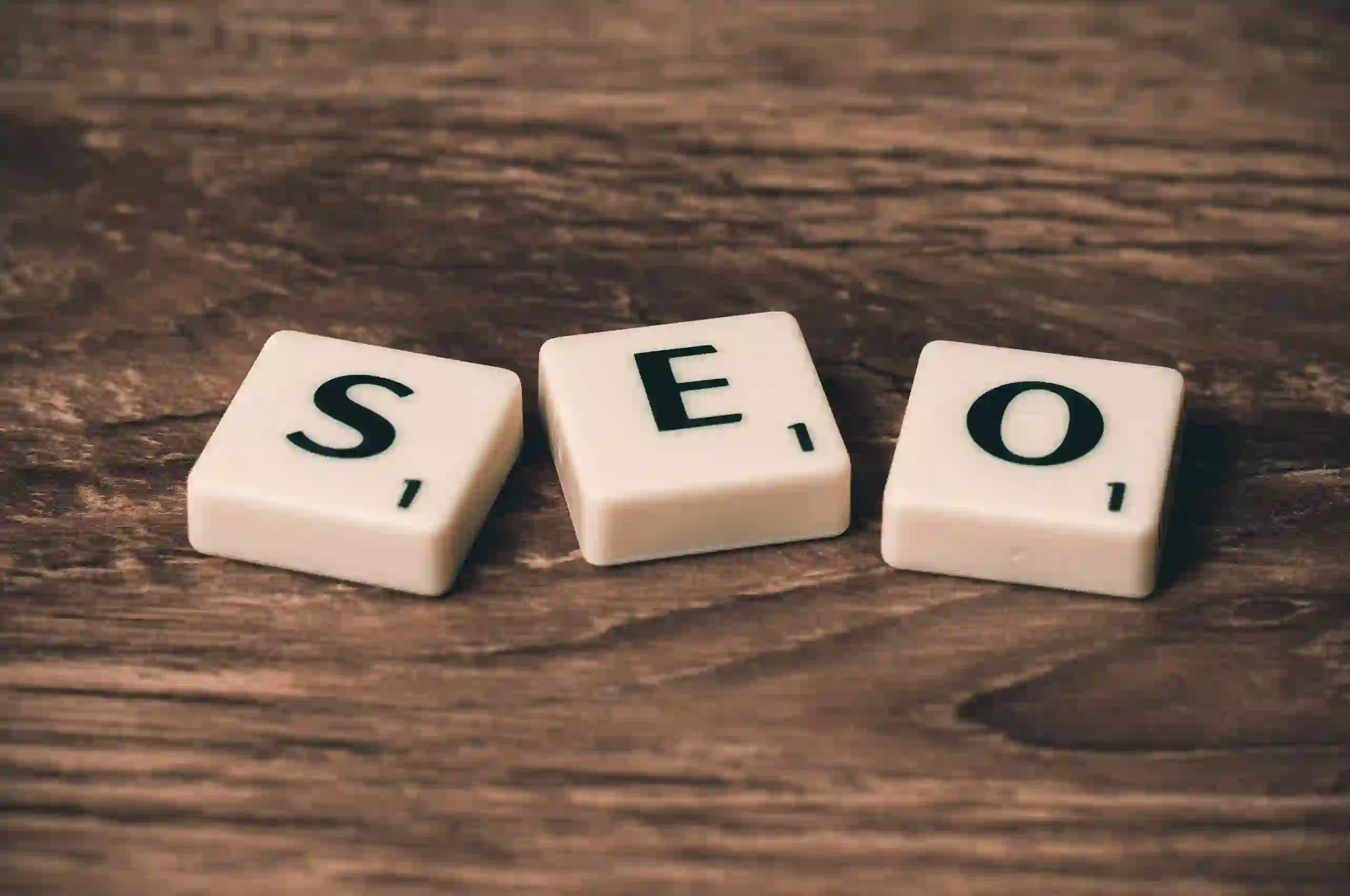 The Comprehensive Guide to Podcast Transcripts: Enhancing Accessibility and Reach
Published: 20.05.2023 | Podcasting Content Accessibility SEO Strategies Digital Content 
Introduction to Podcast Transcripts
In the ever-evolving world of digital content, the importance of podcast transcripts has grown significantly. A podcast transcript, essentially the written version of your audio content, can vastly increase the accessibility and reach of your podcast. This article delves deep into the world of transcripts, exploring their benefits and how they can transform the podcasting experience for both creators and listeners.
Why Transcripts are Essential for Podcasts
Podcast transcripts bring a multitude of benefits to the table. Let's break down why they are becoming indispensable in the podcasting industry:
Enhancing Accessibility
Reaching a Wider Audience: Transcripts make your podcast accessible to those who are deaf or hard of hearing, thereby widening your potential audience.
Non-Native Speakers: Transcripts aid non-native speakers in understanding the content more easily, bridging language barriers.
Boosting SEO and Online Presence
Search Engine Optimization: A transcript for your podcast can significantly improve your SEO. Search engines can crawl text much more effectively than audio, helping your podcast show up in relevant searches.
Content Visibility: With a transcript, your podcast content becomes more discoverable, not just through audio platforms, but also via web searches.
Improving Engagement and Convenience
Enhanced Engagement: A transcript of a podcast provides an alternative way for audiences to engage with your content, especially in environments where listening to audio isn't feasible.
Convenience for Reference: Transcripts allow listeners to easily revisit specific parts of your content without having to scrub through audio.
Creating Transcripts for Your Podcast
Creating a transcript for your podcast can be approached in several ways, each with its own set of benefits and challenges:
Manual Transcription
Personal Touch: Manually transcribing your podcast ensures accuracy and allows you to maintain the tone and nuances of your spoken content.
Time-Consuming: This method is labor-intensive and can be impractical for longer episodes.
Automated Transcription Tools
Efficiency: Tools like LemonSpeak offer quick transcription solutions, converting your podcast to transcript with the help of AI technology.
Accuracy Concerns: While convenient, these tools may not always capture the nuances of human speech, especially with complex terminology or accents.
Professional Transcription Services
High Accuracy: Professional services provide high-quality transcripts, capturing nuances and ensuring contextual accuracy.
Cost Factor: This option can be more expensive, making it less viable for podcasters with a limited budget.
Integrating Transcripts with Your Podcast
Website Integration: Embedding your podcast transcript on your podcast's website can enhance user experience and SEO.
Episode Description Links: For podcast platforms that don't support direct transcript uploads, including a link to the transcript in your episode description is a practical alternative.
Balancing Quality and Practicality
Quality Check: Regardless of the method chosen, it's important to review and edit the transcripts for errors and readability.
Consistency: Ensure that every episode of your podcast comes with a transcript, maintaining consistency in quality and availability.
Incorporating transcripts into your podcasting workflow is not just about converting your podcast to transcript; it's about enhancing the overall value and reach of your content.
Optimizing Podcast Transcripts for SEO
The power of a podcast transcript extends beyond accessibility; it's a potent tool for SEO. Here's how to leverage transcripts for enhancing your podcast's online presence:
Utilizing Keywords
Strategic Placement: Integrate relevant keywords naturally within your podcast transcript. This boosts SEO by aligning with common search queries.
Balancing Keywords and Readability: While keywords are important, ensure the transcript remains readable and engaging for your audience.
Maximizing Online Visibility
Transcripts on Your Website: Hosting your podcast transcript on your website can significantly increase your site's content depth, making it more attractive to search engines.
Using Descriptive Titles and Headings: Craft titles and headings within your transcript that are both informative and SEO-friendly.
Link Building Opportunities
Cross-Linking Content: Use your podcast transcripts to link to other relevant content on your website, enhancing internal link structure.
External Links: When your transcripts provide value, other sites are more likely to link to them, further boosting your SEO.
Regular Updates
Keeping Content Fresh: Regularly updating your transcripts and podcast content can signal to search engines that your site is continually evolving with fresh information.
Tracking SEO Performance
Analytics: Use tools like Google Analytics to track the performance of your web pages hosting the transcripts. Monitor changes in traffic and rankings as a result of your efforts.
Incorporating Transcripts into Podcast Distribution
Integrating transcripts into your podcast distribution strategy enhances reach and accessibility:
Platforms and Formats
Podcast Hosting Platforms: Some platforms allow you to upload a transcript directly with the episode. Utilize this feature wherever available.
Alternative Formats: Consider offering your transcript in multiple formats, such as PDF or as a blog post, catering to different user preferences.
Sharing Transcripts
Social Media: Share snippets or highlights from your transcript on social media platforms. This can drive traffic to your full transcript and podcast episode.
Email Newsletters: Include transcript excerpts or links in your email newsletters to pique interest and direct subscribers to your website.
Collaborations
Guest Features: If your episode features guests, provide them with the transcript to share on their platforms, expanding your reach.
Listener Engagement
Encourage Feedback: Use your transcripts as a tool to engage with your audience. Ask for feedback or questions based on the transcript content.
Consistency and Branding
Maintain Consistency: Ensure that your transcript release is consistent with your episode uploads, reinforcing reliability.
Brand Voice: Keep your brand's voice and style consistent across your transcripts, strengthening your brand identity.
Case Studies: Successful Use of Podcast Transcripts
Examining real-life success stories can provide valuable insights into the effective use of podcast transcripts:
Analyzing Top Podcasts
Content Analysis: Look at how popular podcasts integrate transcripts into their marketing and distribution strategy.
Engagement Metrics: Study the correlation between transcript availability and listener engagement for these podcasts.
Lessons Learned
Key Takeaways: Identify common practices and innovative approaches used by successful podcasts in their transcript integration.
Adaptable Strategies: Learn how these strategies can be adapted to fit different podcast genres and formats.
Success Metrics
Measuring Impact: Understand the metrics used by these podcasts to measure the success and impact of their transcripts.
Tools and Resources for Podcast Transcription
Having the right tools can simplify the process of creating a podcast transcript. Here's a guide to some useful resources:
Transcription Software
Automated Options: Explore software like LemonSpeak for automated transcription. These tools use AI to convert audio to text.
Manual Editing Features: Look for tools that offer easy editing features to refine the automated transcript.
Professional Transcription Services
Service Providers: Consider services like Rev or Scribie for professional transcription. These services offer high accuracy and can handle complex audio.
Cost vs. Quality: Weigh the cost against the quality and time saved by using professional services.
Integration Tools
Podcast Hosting Integration: Some podcast hosting platforms offer built-in or partnered transcription services. Utilize these for seamless integration.
Website Embedding Tools: Tools like Wavve or Headliner can help in creating visually appealing transcript excerpts for social media or your website.
Keeping Up with Advances
Emerging Technologies: Stay updated with the latest advancements in transcription technology that could further streamline the process.
Community Recommendations
Podcasting Forums and Groups: Engage with other podcasters to learn about their preferred tools and tips for transcript creation.
Leveraging these tools and resources can make the process of creating and distributing a podcast transcript more efficient and effective.
Best Practices for Podcast Transcripts
Ensuring your podcast transcripts are effective and valuable requires adherence to best practices:
Accuracy and Quality
Proofreading: Always review your transcripts for errors. Accuracy is key in maintaining the quality and trustworthiness of your content.
Contextual Clarity: Ensure that your transcript is contextually clear and comprehensible, especially for those who might read the transcript instead of listening.
Formatting for Readability
Logical Structure: Organize your transcript in a reader-friendly manner. Use headings, bullet points, or numbered lists where appropriate.
Speaker Labels: Clearly label speakers to avoid confusion, especially in interviews or panel discussions.
Timestamps: Include timestamps for key sections, allowing readers to easily find corresponding parts in the audio.
Legal Considerations
Copyright Laws: Be mindful of copyright laws, especially when including music or other copyrighted material in your transcript.
Permission from Guests: If your podcast features guests, ensure you have their consent to include their spoken words in your transcript.
Integration with Other Content
Linking to Relevant Resources: Use your transcript to link to any mentioned resources, further enhancing its value.
Cross-Promotion: Promote your transcript in your podcast episodes and vice versa. This creates a mutually reinforcing relationship between your audio and text content.
Future of Podcasts and Transcription Technology
The landscape of podcasting and transcription is continuously evolving. Here's a look at what the future might hold:
Advancements in AI Transcription
Expect to see more sophisticated AI-driven transcription services that offer higher accuracy and contextual understanding.
This technology could lead to real-time transcription services, broadening the accessibility of podcasts even further.
Enhanced Integration Capabilities
Future podcast platforms may offer better integration options for transcripts, making it easier for creators to provide transcripts with their episodes.
We might see transcription becoming a standard feature in podcast hosting services.
Interactive Transcripts
Interactive transcripts that allow users to navigate to different parts of the audio by clicking on the text could become more prevalent.
Such features would enhance the user experience, blending the podcast and transcript seamlessly.
Customization and Personalization
Emerging technologies could offer personalized transcript formats based on user preferences or needs, such as simplified versions for language learners.
Transcription for SEO and Analytics
The role of transcripts in SEO will likely grow, with more sophisticated algorithms analyzing transcript content for ranking.
Transcripts could also provide deeper insights into content analytics, helping creators understand what parts of their content resonate most with audiences.
Conclusion
Summarizing the Journey
We've explored the multifaceted world of podcast transcripts, from their creation to their impact on accessibility, SEO, and audience engagement.
The importance of transcripts in the podcasting ecosystem is undeniable, offering a textual dimension to the auditory experience.
Embracing Transcripts for Your Podcast
Whether you're a seasoned podcaster or just starting out, incorporating a transcript for your podcast can significantly enhance its value.
It's not just about converting a podcast to transcript; it's about expanding your reach, improving accessibility, and enriching the listener experience.
Encouragement and Future Outlook
As podcasting continues to grow, the role of transcripts is set to become more integral. Staying ahead of these trends will ensure your podcast remains competitive and inclusive.
We encourage you to embrace these practices and innovations as you continue to navigate the exciting world of podcasting.
Engaging with the Audience
Share your thoughts on the use of transcripts in podcasting. Have they changed the way you interact with podcasts?
We invite you to contribute to this conversation and share your own experiences with podcast transcripts.
Exploring more
You can read more about transcripts and podcast SEO in: