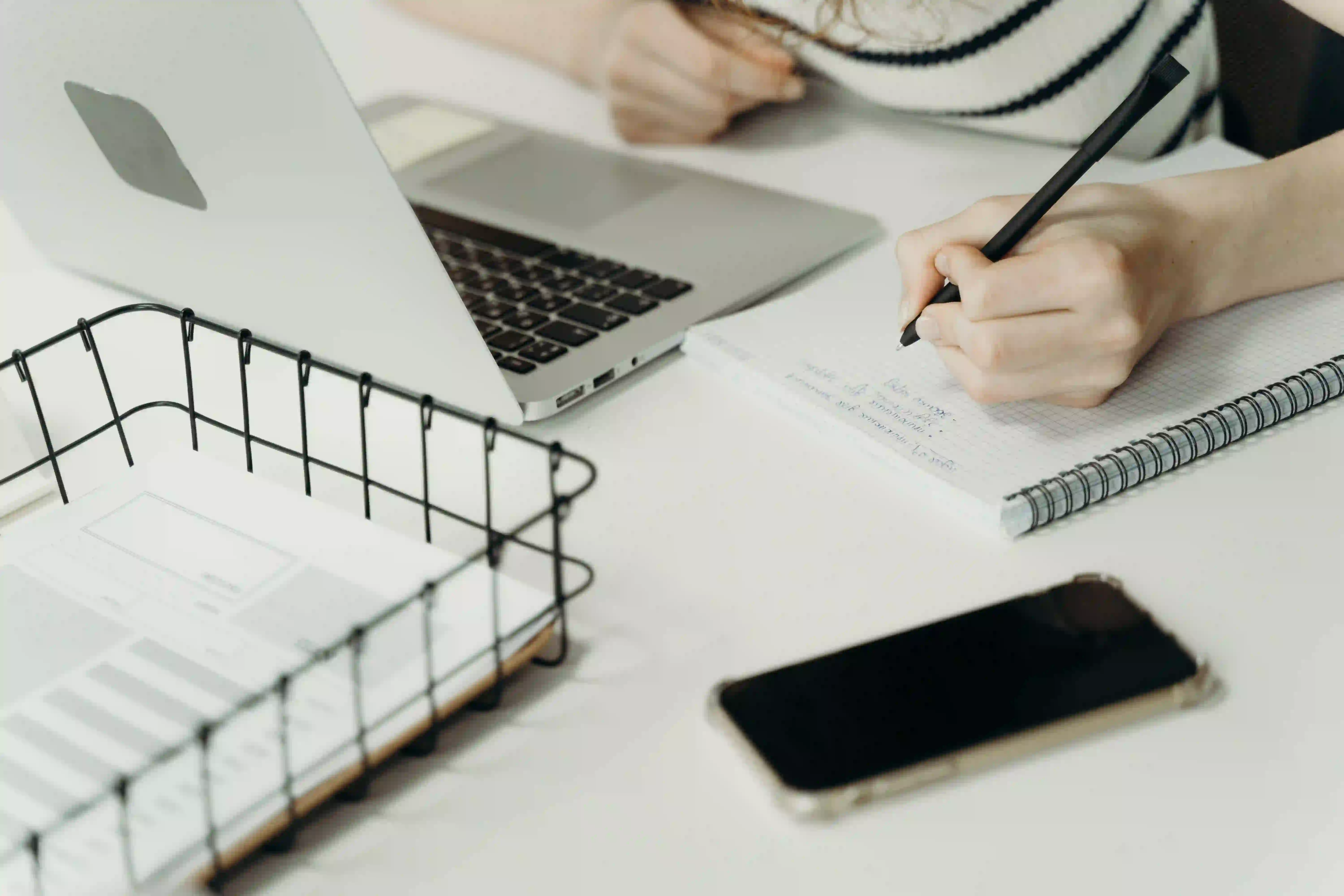 Crafting Compelling Podcast Show Notes: A Complete Guide
Published: 20.03.2023 | Podcasting Content Creation Digital Marketing Audience Engagement 
Introduction to Podcast Show Notes
Podcast show notes are an essential component of a successful podcasting strategy. They serve as a written summary or a transcript of the content discussed in each episode, offering listeners a quick overview and additional resources. Understanding what podcast show notes are and their significance can greatly enhance both the listener experience and the visibility of your podcast.
Defining Show Notes: Podcast show notes are more than just a summary; they are a tool to engage listeners, provide additional information, and improve your podcast's online presence.
Importance in Podcasting: They play a critical role in attracting new listeners and retaining existing ones by offering an easily accessible overview of each episode.
SEO Benefits: Skillfully crafted show notes can significantly boost your podcast's Search Engine Optimization (SEO), making it more discoverable to potential listeners.
Accessibility: Show notes make your content more accessible, catering to a diverse audience, including those who may prefer reading to listening.
By understanding and leveraging the power of podcast show notes, creators can significantly improve their podcast's reach and listener engagement.
The Basics of Podcast Show Notes
Creating effective podcast show notes involves understanding their key elements and structure. These notes should be informative, engaging, and reflective of the content discussed in the podcast episode.
Key Elements: Typically, show notes include a summary of the episode, key points discussed, guest information, and links to resources mentioned in the episode.
Structure and Content: A well-structured show note might start with a brief introduction, followed by a bulleted list of topics covered, and conclude with calls to action or links to additional resources.
Balancing Detail and Brevity: The challenge lies in providing enough detail to be useful while being concise enough to be quickly digestible.
Inclusion of Keywords: Incorporate relevant keywords in your show notes to optimize for search engines and improve discoverability.
Formatting for Clarity: Use clear headings, bullet points, and short paragraphs to make the show notes easy to scan and read.
Mastering the basics of creating effective show notes for podcasts is crucial for capturing the essence of your episodes and enhancing your audience's experience.
Benefits of Well-Crafted Show Notes for Podcasts
Well-crafted show notes for podcasts offer a multitude of benefits, from enhancing listener engagement to boosting the podcast's online visibility.
SEO Enhancement: Including relevant keywords and phrases in your show notes can improve your podcast's search engine ranking, making it easier for new listeners to discover your content.
Listener Convenience: Show notes provide listeners with a quick overview of the episode, helping them decide if it's relevant to their interests.
Resource Sharing: They are an excellent medium to share links, references, and additional resources related to your podcast episode.
Audience Engagement: Show notes can include calls to action, encouraging listeners to engage with your content, visit your website, or follow your social media channels.
Increasing Accessibility: For those who are hearing impaired or prefer reading, show notes make your podcast more accessible and inclusive.
Enhancing Listener Experience: Detailed show notes can enhance the overall listener experience by providing context, background information, and supplementary content.
The benefits of well-crafted show notes for podcasts are vast, contributing not only to the accessibility and richness of your content but also to its overall success and reach.
Step-by-Step Guide to Writing Show Notes
Creating effective podcast show notes is a skill that enhances both listener experience and podcast discoverability. Here's a detailed guide to crafting show notes for your podcast:
Start with a Compelling Title: Your show notes should begin with a catchy title that reflects the essence of the episode. This title should grab attention and encourage listeners to explore further.
Write an Engaging Summary: Provide a brief, engaging summary of the episode's content. This should give listeners a clear idea of what to expect without giving away all the details.
Highlight Key Topics and Timestamps: List the main topics discussed in the episode, along with timestamps. This allows listeners to easily navigate to sections of interest.
Include Guest Information: If your episode features guests, include a brief bio and links to their social media or websites. This not only adds credibility but also helps in cross-promotion.
Use Bullet Points for Clarity: Organizing your show notes in bullet points can improve readability and make the information more digestible.
End with a Call to Action: Conclude your show notes with a call to action, encouraging listeners to subscribe, leave a review, or follow your social media channels.
By following this guide, you can create show notes that not only inform but also engage your podcast audience.
Enhancing SEO with Podcast Show Notes
Optimizing your podcast show notes for search engines is a crucial step in improving your podcast's online visibility. Here's how you can enhance SEO through your show notes:
Incorporate Relevant Keywords: Identify and include keywords relevant to your podcast's topic. These should be naturally integrated into your show notes.
Use Descriptive Headings: Break your show notes into sections with descriptive headings. This not only improves readability but also helps search engines understand the content of your notes.
Optimize for Featured Snippets: Structure your show notes in a way that they can be easily picked up as featured snippets by search engines. This includes answering common questions or summarizing key points succinctly.
Include Transcript or Summary: Adding a transcript or a detailed summary of the episode can significantly improve your SEO, as it provides more content for search engines to index.
Update Metadata: Ensure that the metadata of your podcast episode, such as title tags and descriptions, is optimized with relevant keywords.
Regularly Update Old Show Notes: Revisit and update older show notes to keep them relevant and SEO-friendly. This can help in maintaining or improving the search ranking of your past episodes.
SEO-optimized show notes are a powerful tool in making your podcast more discoverable and accessible to a broader audience.
Using Show Notes to Improve Listener Engagement
Show notes can be a significant asset in improving listener engagement for your podcast. Here's how you can use them to build a stronger connection with your audience:
Encourage Interaction: Use your show notes to encourage listeners to interact with your content, such as leaving comments, asking questions, or participating in discussions.
Provide Additional Value: Include extra information or resources in your show notes that add value beyond what is discussed in the episode. This could be related articles, videos, or research papers.
Promote Upcoming Episodes: Tease upcoming episodes or topics in your show notes to build anticipation and keep listeners coming back for more.
Gather Feedback: Use your show notes to solicit feedback from your audience. You can include links to surveys or direct listeners to platforms where they can leave their thoughts.
Include Interactive Elements: Consider embedding interactive elements in your show notes, such as polls or quizzes, related to the episode's content.
Share Behind-the-Scenes Content: Adding behind-the-scenes content or personal notes in your show notes can humanize your podcast and strengthen the listener-creator bond.
Engaging show notes can transform passive listeners into active participants, fostering a loyal and interactive podcast community.
Incorporating Links and Resources in Show Notes
Effectively incorporating links and resources in your podcast show notes can provide additional context and value to your listeners. Here's how to do it right:
Reference Resources Mentioned: Include links to any resources, articles, or websites mentioned in the podcast. This provides listeners with easy access to further information.
Link to Guest Profiles: If your episode features guests, provide links to their professional profiles or work. This not only adds credibility but also enriches your show notes.
Promote Your Products or Services: If applicable, include links to your own products, services, or related content. This can be an effective way to utilize your podcast for business growth.
Add Affiliate Links: If you mention products or services, use affiliate links where possible. This can be a subtle way to monetize your podcast.
Ensure Link Relevance: Make sure all links included are relevant and add value to your show notes. Irrelevant links can detract from the user experience.
Check for Broken Links: Regularly review your show notes to ensure all links are functional. Broken links can be frustrating for listeners and harm your credibility.
Incorporating relevant and valuable links in your podcast show notes not only enhances the listener experience but also increases the utility and reach of your podcast.
Formatting Show Notes for Clarity and Impact
Well-formatted podcast show notes can significantly enhance readability and listener engagement. Here's how you can format your show notes for maximum clarity and impact:
Clear Headings: Use clear, descriptive headings to organize your show notes into sections. This helps listeners quickly find the information they are interested in.
Bullet Points and Lists: Utilize bullet points or numbered lists to break down topics, key points, or resources. This format is easy to scan and digest.
Consistent Style: Maintain a consistent style throughout your show notes. This includes font choices, heading sizes, and the overall layout.
Use of White Space: Avoid clutter by adequately spacing elements in your show notes. Proper use of white space improves readability.
Incorporate Visual Elements: If your hosting platform supports it, include relevant images, infographics, or branded graphics to make your show notes more visually appealing.
Accessible Formatting: Ensure your show notes are accessible, with alternative text for images and a structure that's easy to navigate for listeners with disabilities.
Length Consideration: While detail is valuable, overly lengthy show notes can be overwhelming. Strike a balance between being informative and concise.
By focusing on these formatting aspects, your podcast show notes can become more effective in delivering information and engaging your audience.
Tools and Software for Creating Show Notes
Leveraging the right tools and software can streamline the process of creating podcast show notes, making them more efficient and effective. Here's a look at some useful tools:
Note-Taking Apps: Apps like Evernote or OneNote can be handy for jotting down ideas and organizing show notes content.
Transcription Software: Tools like Otter.ai or Rev offer transcription services that can be a starting point for creating show notes, especially if you prefer to provide a full transcript.
Content Management Systems: If your show notes are published on a website or blog, using a CMS like WordPress can offer robust editing and formatting options.
SEO Tools: Utilize SEO tools like Yoast SEO (for WordPress) or SEMrush to optimize your show notes for search engines.
Grammar and Style Checkers: Tools like Grammarly or Hemingway Editor can help ensure your show notes are grammatically sound and clearly written.
Podcast Hosting Platforms: Some podcast hosting platforms offer built-in tools for creating and publishing show notes directly with your episodes.
Utilizing these tools can not only improve the quality of your show notes but also save you time and effort in their creation.
Analyzing and Measuring the Impact of Show Notes
Understanding the impact of your podcast show notes on your audience and SEO is crucial for continuous improvement. Here's how you can analyze and measure their effectiveness:
Website Analytics: If your show notes are hosted on a website, use analytics tools to track page views, time spent on the page, and bounce rates. This can indicate how engaging your show notes are.
Listener Feedback: Pay attention to listener comments or feedback regarding your show notes. Direct feedback can be invaluable in understanding what works and what doesn't.
SEO Performance: Monitor the SEO performance of your show notes. Tools like Google Analytics and Google Search Console can provide insights into search rankings, organic traffic, and keyword performance.
Social Media Engagement: If you share your show notes on social media, track engagement metrics like shares, likes, and comments to gauge interest.
Conversion Rates: If your show notes include calls to action, like subscribing to a newsletter or visiting a sponsor's website, track the conversion rates of these actions.
Comparative Analysis: Regularly compare the performance of different episodes' show notes to identify patterns or elements that resonate well with your audience.
Regular analysis and measurement of your podcast show notes' impact can guide you in refining your approach, ensuring that they effectively support your podcasting goals.
Creative Ideas for Making Show Notes Stand Out
To distinguish your podcast in a crowded market, creative and engaging show notes are key. Here are some innovative ideas to enhance your podcast show notes:
Storytelling Approach: Transform your show notes into a captivating story that complements the podcast episode. This can engage readers and encourage them to listen to the episode.
Interactive Elements: Include interactive elements like quizzes or polls related to the episode's content, which can increase engagement and make your show notes more dynamic.
Infographics and Visual Summaries: Create infographics or visual summaries of the episode's key points. This visual representation can be a quick and engaging way for listeners to grasp the episode's content.
Incorporate Listener Contributions: Feature listener comments, questions, or feedback in your show notes. This inclusion not only enriches the content but also fosters community engagement.
Use of Quotes and Highlights: Pull out compelling quotes or highlights from the episode and feature them prominently in your show notes.
Behind-the-Scenes Insights: Share behind-the-scenes stories or additional insights related to the episode's topic or production, giving listeners a peek into the podcast's creation process.
Incorporating these creative elements can make your podcast show notes more appealing and memorable, enhancing the overall listener experience.
Common Mistakes to Avoid in Show Notes Creation
Crafting effective podcast show notes requires attention to detail and a strategic approach. Be aware of these common mistakes to avoid in your show notes creation:
Overloading with Information: While being informative is good, too much information can overwhelm readers. Keep your show notes concise and focused on the key points.
Neglecting SEO Best Practices: Failing to optimize show notes for search engines can limit your podcast's discoverability. Use relevant keywords and structured formatting.
Inconsistency in Format and Style: Inconsistent formatting and style can make your show notes appear unprofessional. Establish a consistent format that listeners can easily recognize.
Ignoring Accessibility: Ensure your show notes are accessible to all, including those with disabilities. Use clear headings, alt text for images, and an easy-to-read font.
Not Providing Additional Resources: Missing the opportunity to provide extra resources or references can reduce the value of your show notes. Include links to related content or materials mentioned in the episode.
Spelling and Grammatical Errors: Errors in spelling or grammar can detract from your show notes' credibility. Proofread carefully or use tools like Grammarly to check your content.
Avoiding these common pitfalls can significantly improve the quality and effectiveness of your podcast show notes, making them a valuable asset to your podcast.
Conclusion: Best Practices for Show Notes in Podcasting
Effective podcast show notes are an integral part of a successful podcasting strategy. To conclude, here are some best practices to keep in mind for crafting show notes:
Reflect the Voice of Your Podcast: Ensure that your show notes match the tone and style of your podcast. They should be an extension of your podcast's personality and brand.
Provide Clear and Concise Summaries: Offer listeners a clear and concise summary of the episode, highlighting the main topics and takeaways.
Optimize for SEO: Use relevant keywords and structured formatting to improve your show notes' visibility in search engines.
Engage and Inform Your Audience: Balance the informative aspect of your show notes with engaging content that adds value to your listeners' experience.
Regularly Update Show Notes: Keep your show notes up-to-date, especially when linking to external resources, to maintain their relevance and usefulness.
Monitor and Adapt: Continuously monitor the performance of your show notes and adapt based on listener feedback and analytics. This will help you refine your approach and better serve your audience.
By adhering to these best practices, your podcast show notes can effectively complement your audio content, enhance listener engagement, and contribute to the growth and success of your podcast.